Carry-On Luggage Hack – Pack Your Clothes in a Pillowcase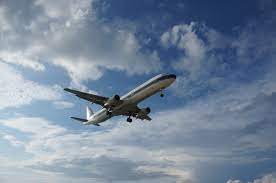 A sneaky travel hack is making the rounds on social, and it's especially helpful if you're an over-packer.
You can effectively bring an extra carry-on bag with you, and not be charged for it . . . if you just pack a bunch of clothes in a PILLOWCASE. Some woman recently posted about it on TikTok and says it always works.
She uses a pillowcase with a zipper, so nothing can fall out. It's also got a pattern, so it's harder to see through. And bonus: It still works as a pillow.
There's a chance the airline will count it as a "personal item," and charge you if you've got another one. But one person asked her if it really works, and she said it's worked seven times in a row.
Someone else on TikTok joked that the airlines will find out now and start charging for pillows. But one pilot who saw her video said they're already aware people do this . . . and the airlines don't care.