Alan Jackson Is Back Performing
3 weeks after having to cancel at CMA Fest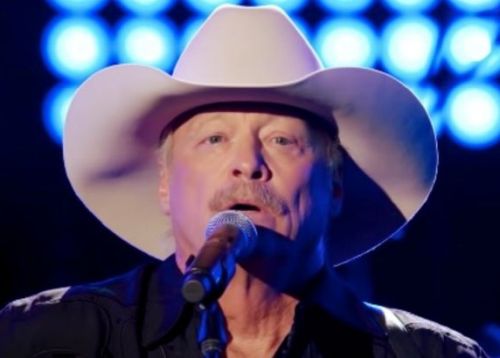 ClassicCountry.com
Alan Jackson was slated to perform during the 2022 CMA Fest on June 11. But he canceled his appearance one week before.
Jackson addressed the cancellation on social media, saying:
"Sorry I won't be at CMA Fest in Nashville this weekend, but I'll see you on the road this summer and fall starting at the end of the month!"
Jackson never gave a reason for why he canceled his CMA Fest appearance. But fans assumed the cancellation was due to Jackson's diagnosis with Charcot-Marie-Tooth disease, a disorder that causes nerve damage.
Although he's been battling CMT for years, Jackson did not go public with his diagnosis until September 2021. He spoke about how the disorder affects him during an interview with TODAY:
"…it's getting more and more obvious. And I know I'm stumbling around on stage. And now I'm having a little trouble balancing, even in front of the microphone, and so I just feel very uncomfortable. And I just want people to know that's why I look like I do, if they're wondering…it's just gonna disable me eventually."
But Jackson said he wants to keep performing as long as he can. So he booked a new tour for 2022, called the Last Call: One More for the Road tour. Jackson has refrained from flat-out referring to the tour as a true "farewell" tour, leaving it open for him to tour again in the future.
Three weeks after he canceled his appearance at CMA Fest, Jackson resumed performing when his tour kicked off on June 24 in Biloxi, Mississippi. He also performed the following day in Knoxville, Tennessee.