The Atlanta Braves Are Your World Series Champions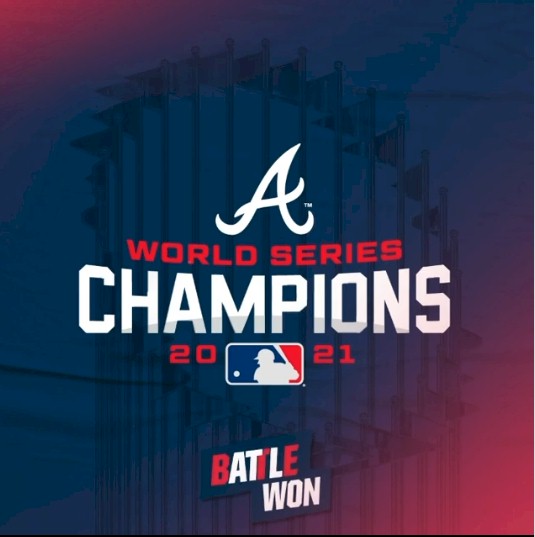 The Atlanta Braves were counted out several times over the regular season AND the playoffs, but last night they silenced the haters by winning the World Series over the Houston Astros, 4 games to 2.
This is their first World Series title since 1995.
JORGE SOLER crushed a three-run homer in the third inning, to put the Braves up 3 to nothing.  Then DANSBY SWANSON hit a two-run shot in the fifth to make it 5 to nothing.
Before the inning was over, Soler scored on a double by FREDDIE FREEMAN to make it 6 to nothing.  Freeman then hit a solo homer in the seventh, to make it 7 to nothing . . . which ended up being the final score.
Soler was named MVP of the series.
So, is it too early to start thinking about NEXT season?  Because the Dodgers are the early favorites to be the 2022 World Series champs.  The Astros are second, followed by the Braves.
(ESPN)
View this post on Instagram