Ryman Reunion Recap
Jim Reeves knew best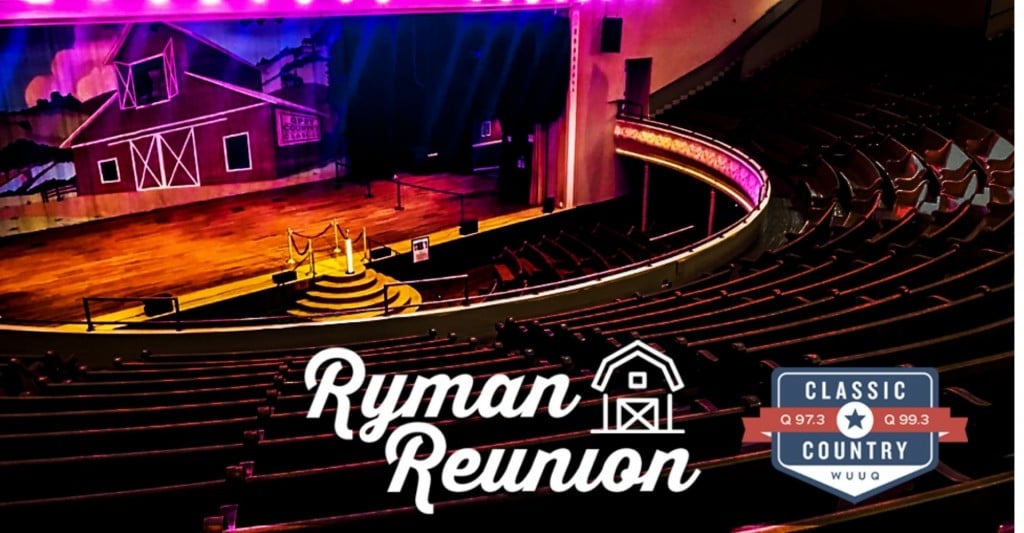 Wednesday on the Ryman Reunion we had a "wayback" track from Jim Reeves. "Four Walls" went to Number 1 on the Country chart in 1957 after being recorded earlier that year.
How Jim came to record the song is an interesting story.  He was in the office of guitar legend Chet Atkins, who was also a producer for RCA/Victor records in Nashville, and noticed the song. He asked Atkins about recording it, but Chet believed the song was better suited for a female singer. But Reeves persisted and he recorded the song in February of 1957.  It was also a departure from the singing style Jim had been using for his recording career to that point as he sang "Four Walls" in a mellower style.
The musicians for the recording session weren't bad either, including Atkins on guitar, Bob Moore on bass, Floyd Cramer on piano, and The Jordanaires on backing vocals.
Join us weekdays during the 5pm hour on Q97.3/99.3 as we go for three wayback tracks on the Ryman Reunion.