Rodney Crowell's New Book 'Word for Word' Chronicles His Songs + Life With Trademark Humor
Stories of his life and songs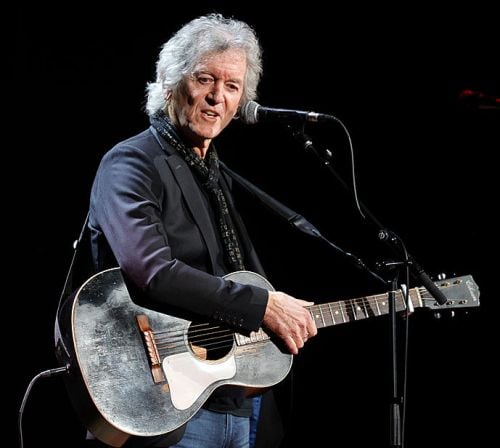 TasteOfCountry.com
Jerry Jeff Walker once stole Rodney Crowell's dog — but he didn't get away with it.
That's just one of the stories Crowell shares in his new book, Word for Word, which dropped on Tuesday (Sept. 13) via BMG Books. The iconic singer-songwriter has gathered the lyrics to a vast cross-section of 150 of his songs in one place for the new book, and he connects the dots between the songs and his life in a series of written vignettes that share glimpses into his songwriting process, his life and his career with his inimitable mix of dry wit and observational humor.
His story of Walker's attempted canine theft is one of a series of anecdotes that share glimpses into Crowell's personal journey through his early struggles, the peak of his Nashville stardom and his later decision to focus exclusively on his own tastes at the expense of larger commercial success. He shares the lyrics to many of his best-known songs, some lesser-known works and even some unreleased songs that fans have not heard, providing a fascinating look inside the work process of one of the most meticulous and revered songwriters in Nashville history. The book is illustrated with a series of candid photos, pro shots, handwritten lyrics and more, featuring a cover shot from Marty Stuart.
Crowell comes across much the same way in conversation as he does in print; his easygoing manner and self-deprecating humor have a way of making an interviewer forget they're talking to a musical legend and relax into a conversation that does not feel like an advertisement for whatever new project he's promoting.