RANDY TRAVIS TO RELEASE AN OLD TIME CHRISTMAS (DELUXE EDITION) FEATURING THREE NEVER-BEFORE-RELEASED SONGS ON NOVEMBER 19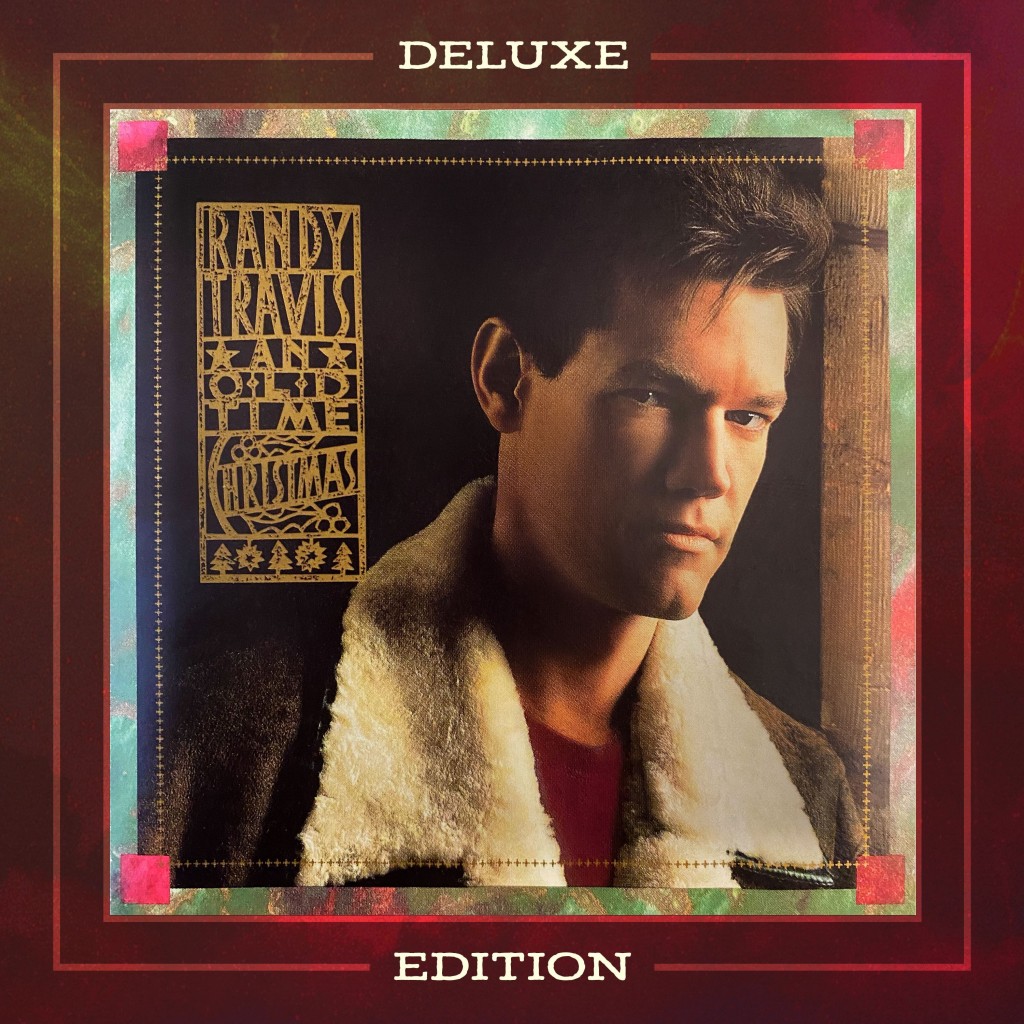 Randy Travis will release a deluxe edition of his classic Christmas album An Old Time Christmas on November 19 featuring three never-before-released songs. The album, originally released in 1989, is certified Gold by the RIAA and is the first Christmas record Travis ever released, kicking off his longtime association with the Holiday season. The Country Music Hall of Fame member has had countless songs become Christmas standards and has been featured in movie classics like "Annabelle's Wish" and "A Holiday to Remember." An Old Time Christmas (Deluxe Edition) will be available for preorder on November 12 at www.RandyTravis.com.
In addition to the album release, Travis will celebrate his 35th Anniversary as a member of the Grand Ole Opry with a special appearance on December 11. The Opry's lineup for that evening's show includes Jon Pardi, Old Crow Medicine Show, Carly Pearce and Don Schlitz, with more to be announced. Randy Travis was inducted as a member of the Opry on December 20, 1986 at age 27. Tickets can be purchased here.
An Old Time Christmas (Deluxe Edition) Track Listing:
1. Old Time Christmas (2021 Remaster)
2. Winter Wonderland (2021 Remaster)
3. Meet Me Under the Mistletoe (2021 Remaster) 
4. White Christmas Makes Me Blue (2021 Remaster)
5. Santa Claus is Coming to Town (2021 Remaster)
6. God Rest Ye Merry Gentlemen (2021 Remaster)
7. Pretty Paper (2021 Remaster)
8. Oh, What a Silent Night (2021 Remaster)
9. How Do I Wrap My Heart Up for Christmas (2021 Remaster)
10. The Christmas Song (2021 Remaster)
11. Little Toy Trains (From The Vault)
12. There's a New Kid In Town (From The Vault)
13. White Christmas (From The Vault)