R.I.P. Sonny Osborne Of The Osborne Brothers
Half of the legendary Bluegrafss duo best know for their version of "Rocky Top"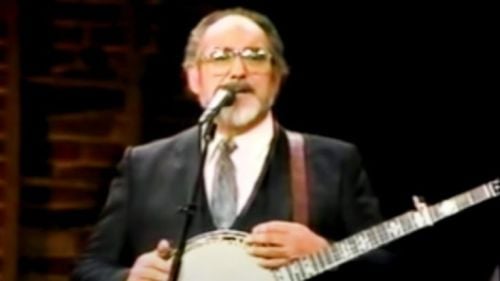 ClassicCountryMusic.com
The bluegrass world recently lost one of its greatest musicians.
Overlooked by many during late October with the passing of both Loretta Lynn and Jerry Lee Lewis, was the passing of the great Sonny Osborne.
Sonny Osborne and his brother, Bobby, formed the bluegrass duo the Osborne Brothers in the 1950s. The duo is most well-known for recording the original version of the now-iconic song, "Rocky Top."
The Osborne Brothers became members of the Grand Ole Opry in 1964 and were inducted into the Bluegrass Music Hall of Fame in 1994. They continued playing together until Sonny retired in 2005.
Sonny remained a champion of bluegrass music even after he retired. He wrote a weekly column for Bluegrass Today called Ask Sonny Anything, in which he spoke about the importance of maintaining the traditional bluegrass sound. He also spoke about other musicians that he enjoyed listening to.
On October 20, Bluegrass Today announced the temporary suspension of Sonny's Ask Sonny Anything column. The reason for the suspension was because Sonny had suffered a stroke on August 16, and it had "taken a great toll on him." Bluegrass Today expressed their hope that Sonny would "snap back" and be able to resume writing his column soon.
Sadly, Sonny's condition worsened, and he passed away on October 24.  He was 84 years old.
Here's the brothers doing "Rocky Top":
Full story: https://classiccountrymusic.com/bluegrass-legend-sonny-osborne-has-passed-away/