Police Rescue A Squirrel King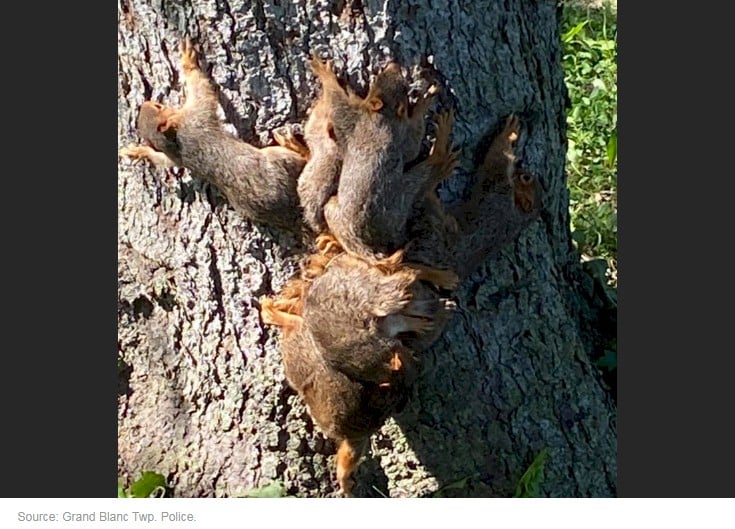 Police near Flint, Michigan saved seven squirrels whose tails got tangled together. That can happen with baby squirrels that share a nest, and there's even a term for it.
A group of squirrels with their tails tangled is called a "squirrel king." And this one might be a record. Wikipedia keeps a running list of squirrel king incidents that goes back to 1989. According to that list, the previous record was six squirrels.
https://www.wnem.com/news/grand-blanc-twp-police-untie-7-squirrels-who-were-tied-by-their-tails/article_db3d6264-230f-11ec-98a5-67c926ccb5cb.html