Oh, This Poor Deer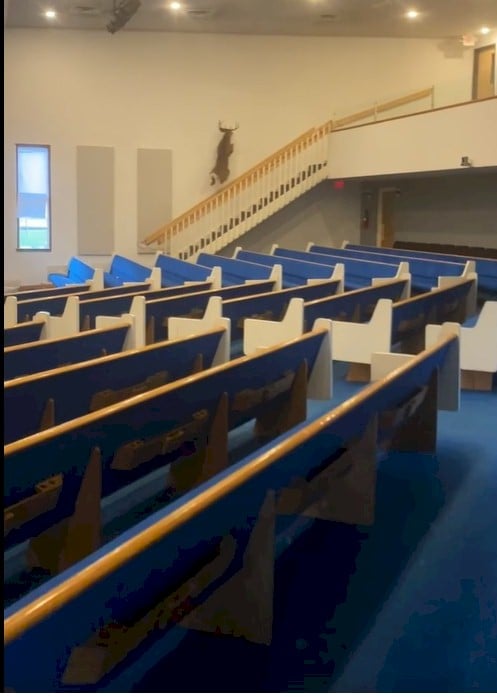 A pastor and his wife came across a 10-point buck that had busted through a window inside their church auditorium on Monday.  This was in Sturgis, Michigan.
They filmed the confused deer jumping and running wildly . . . until he finally found his way back outside through the broken window.  Ironically, it was opening day of deer hunting season in the state.
Make sure you click to expand the video to full screen to see it all.