Dierks Bentley: Being Banned From The Opry Turned Out To Be A Good Thing
He was sneaking in too much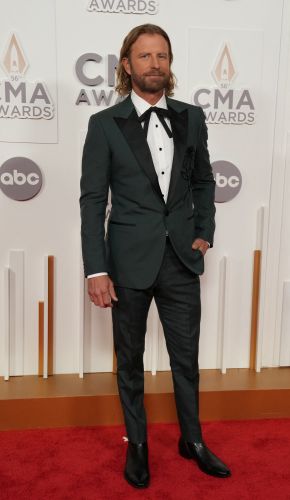 TasteOfCountry.com
From an interview with Evan Paul of Taste Of Country Nights:
The story goes that this song is based on a real life story that ends with you getting banned from the Grand Ole Opry. Is that true?
It is true. I did get banned from the Grand Ole Opry, yes.
I used to work at CMT and TNN … we worked right next to the Opry. It was out at Opryland and the building was right next to the Grand Ole Opry. So I would sneak over there on Fridays and Saturdays to watch the Opry before I would go down to Lower Broadway to watch more music.
Eventually I got a letter at work saying, "Hey, we love Dierks but he can't come to the Opry every single weekend." So I knew the only way to solve that was to become a member, which I was lucky enough to do.
Very few people can say they were banned from the Grand Ole Opry. What's that process like?
The letter came — I wish I still had a copy of it — it was back in the letter days. This would have been 2000-ish — I'm not sure what we were doing on the email front. It probably was a proper letter that got sent to me … from Pete Fisher. I knew I'd been there probably a little too much. It kind of helped me set my sights on, "I need to get the ultimate backstage pass," which is a Grand Ole Opry membership.
I knew if I got a chance to play the Opry, the record deal, the publishing deal, the song on radio, that all would have had to have happened to play the Opry.
Watch the full interview here: https://tasteofcountry.com/dierks-bentley-grand-ole-opry-ban/