Bull Elk With Tire Around Its Neck – Freed!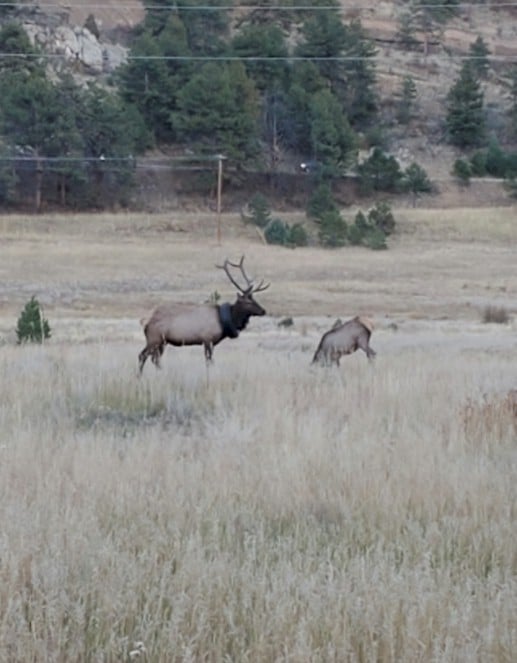 A bull elk with a tire around its neck for at least two years is finally free, thanks to Colorado Parks and Wildlife officers.
They were able to tranquilize the elk,  saw it's antlers off and remove the tire from around its neck.
Wildlife officers said he was in surprisingly great condition considering the tire with all the debris inside weighed about 35 pounds.
His antlers will grow back.