A Doorbell Camera Recorded a Woman Giving Birth on Her Lawn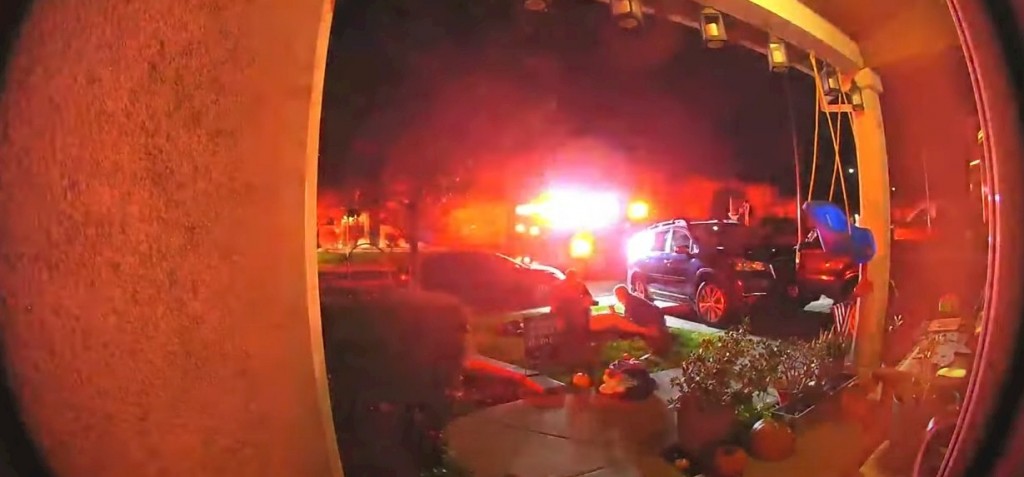 A lot of couples video the birth of their children.  It's just not usually on their doorbell cam!
Emily and Michael Johnson of California didn't have time to make it to the hospital when she went into labor, so she delivered her baby in the front yard.
Luckily her mother, Kristy Sparks, arrived before the paramedics and was able to deliver the baby.
And the whole thing was recorded by her doorbell camera.