"Yellowstone" Stars Pose For Photo At Nashville Convention
During appearance there last week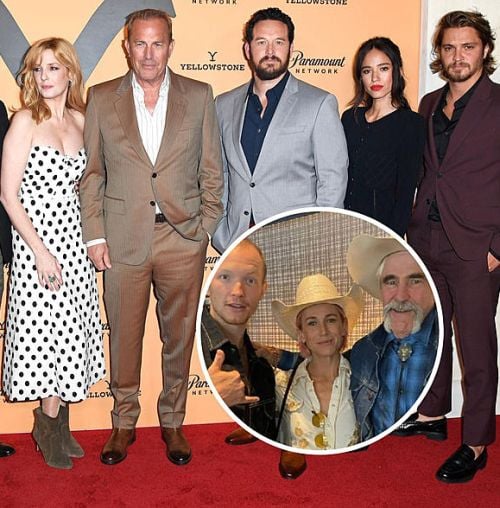 TasteOfCountry.com
Yellowstone star Forrie J. Smith [Lloyd Pierce] was in Nashville alongside two of his TV co-stars earlier in the week, and he turned to social media to share a photo from a convention they attended together.
Smith was in Music City along with Jen Landon [Teeter] and Jefferson White [Jimmy Hurdstrom], where they attended the 2022 Tractor Supply Company Partnership Conference. The event took place at the Music City Center in downtown Nashville from July 10-12, and Smith posted a picture to his social media accounts on Wednesday (July 13) showing the three posing together at the annual trade show.
Smith, who's a cowboy in real life as well as on Yellowstone, looks exactly like his character in the photograph, wearing a white cowboy hat and clad in a flannel shirt, denim jeans and jacket.
An oversized belt buckle and string tie completes his cowboy ensemble, while Landon opts for a Western shirt, jeans and a cowboy hat. White's wearing a T-shirt topped off by a denim jacket in the photo, in which all three seem in good spirits.
Full story: https://tasteofcountry.com/yellowstone-stars-nashville-convention-picture/?utm_source=tsmclip&utm_medium=referral