Willie Nelson Is Launching a Music and Cultural Festival in the Fall
Coming this fall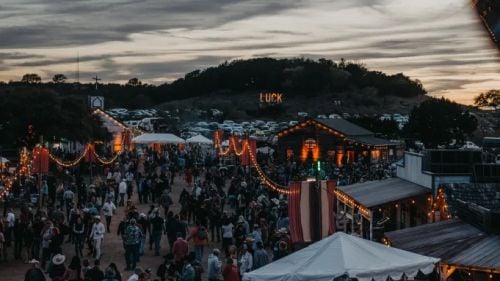 Complete Sheet
Willie Nelson is launching a 10-day music and cultural festival in the fall.  It's called Lucktoberfest, and it'll be held on his Luck Ranch in Spicewood, Texas.
Music will be the main feature, but tons of other things will be going on.  There's a family-oriented trick-or-treat night, and something called the Luck Night Market. The Outlaw Masquerade Ball will be for adults.  That includes burlesque dancers, "saloon acts" . . . and a performance from Orville Peck.
The Sweethearts and a Rodeo looks like a blast.  That'll feature Tanya Tucker, Sierra Ferrell, and Nikki Lane . . . plus the first rodeo ever held at the ranch.
The festival will run from October 28th through November 6th.  Willie's Luck Ranch is about a 40-minute drive from Austin, Texas.  And there will be shuttle buses going back and forth.  (Variety, Rolling Stone)