What the 'Monarch' Ending Means for Susan Sarandon on the Show
Putting it together after show's premiere Sunday night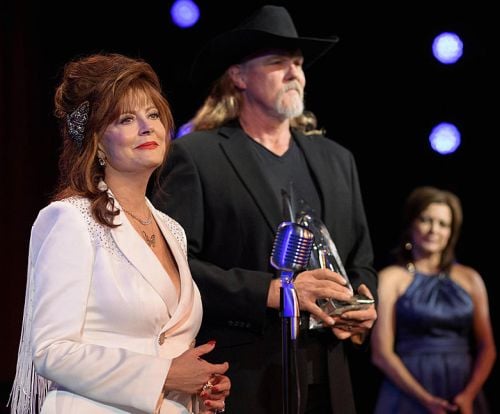 TasteOfCountry.com
The premiere of Monarch on Fox stuffed a lot of drama into 60 minutes before it ended with something no one saw coming. Here's what it all means.
Explaining the end of Ep. 1 of Monarch will require a bit of setup. A half-dozen plot lines started, some with only a single scene or a couple of lines of script that you may have missed if you returned late after a commercial break, or started late because of the unconventional start time (approx. 7:45). Warning: Big spoilers ahead.
First, some bonafides: Monarch follows the Roman family in Austin, Texas. Albie and Dottie Cantrell Roman (Trace Adkins and Susan Sarandon) are country music royalty, but their success has come with a few sacrifices — and victims. The dark nature of those they victimized is still very much unknown. An ominous flashback that finds a woman (perhaps Dottie) standing outside a burning barn is obviously going to play a big part in Season 1.