Toby Keith Mourns Death Of His "Old Friend," Pro Golfer Tom Weiskopf
Former British Open champ passed away last Saturday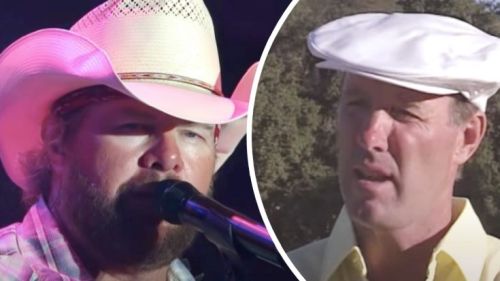 ClassicCountryMusic.com
Pro golfer Tom Weiskopf died on Saturday (August 20) at the age of 79. The Columbus Dispatch reports that Weiskopf "had been dealing with pancreatic cancer since late 2020."
Weiskopf was born in Massillon, Ohio. He played golf for The Ohio State University and eventually went pro, winning 16 times on the PGA Tour between the years of 1968-1982. Perhaps his most noteworthy win was during the 1973 Open Championship at Royal Troon. He was also a four-time runner-up at the Masters.
On top of playing, Weiskopf spent years working as a golf analyst for CBS and ABC/ESPN. He also became a golf course architect and built many notable courses.
One person who reacted to the sad news was country singer Toby Keith, who is also an avid golfer.