This Probably Wouldn't Work For A Country Singer
Woman legally changes Name to 'Unicorn Sparkle'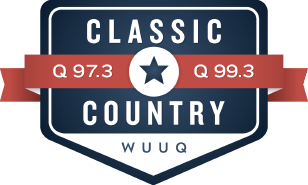 The Pulse
There have been some unique stage names adopted by singers over the years, but nothing like this.
A woman in the UK legally changed her name from Marie Naisbitt to Marie Unicorn Sparkles back in 2019. She says the name change came as she realized she wasn't happy with her whole look, and she decided to ditch dark clothing and dye her hair in vibrant multi-colored shades. She says she was inspired to actually pull the trigger after watching Marie Kondo's Netflix show and realizing her old name did not "spark joy" for her. At the time of the change, her husband said he asked her if she was going through a midlife crisis, but fully supported her and told her to "do whatever makes you happy." She says her two children are in full support of her new name, and it's been pretty easy changing her name on things like bank cards, finance information, and her work ID.
As the old saying goes, "there's no accounting for taste".