Test Drive Tuesday with Victory Pre-Owned of Dunlap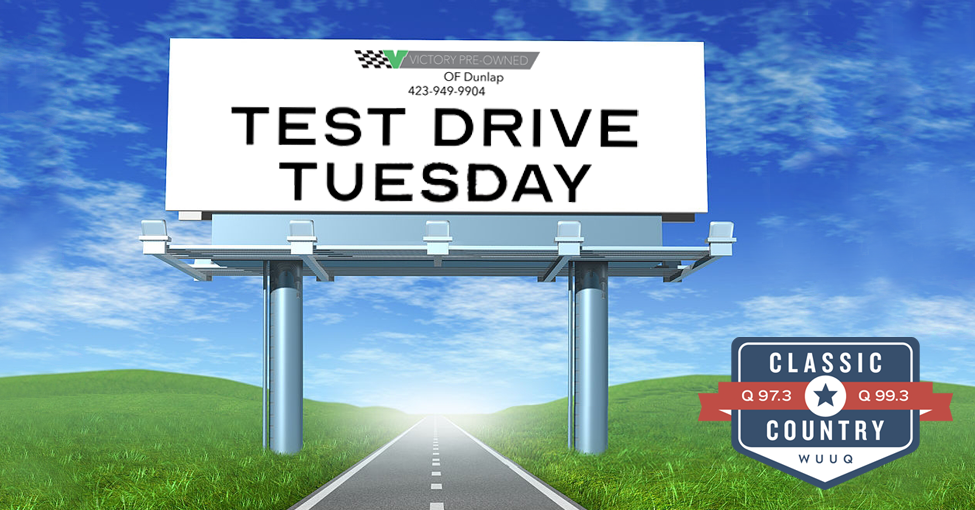 If you're in the market for a new car, truck or SUV, then Q-97.3/99.3 has the perfect way to preview your new ride. We call it Test Drive Tuesday!
Join Dale Mitchell as he spotlights one of the incredible vehicles available and ready for your garage at Victory Pre-Owned in Dunlap. Just follow Q-97.3/99.3 on Facebook and look for his vehicle showcase videos each week.
Find your new ride with Test Drive Tuesday from Victory Pre-Owned and Classic Country Q-97.3/99.3!
https://www.facebook.com/wuuqclassiccountry/videos/1760723314081204