Ryman Reunion Recap
Buck Owens' "Rollin' In My Sweet Baby's Arms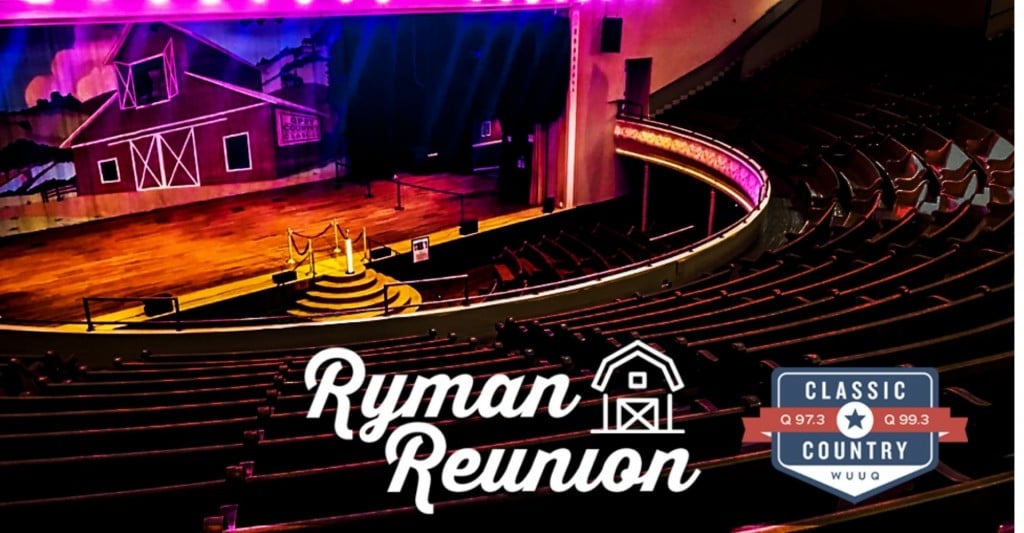 Every weekday during the 5pm hour we celebrate a "Ryman Reunion" going way back with three "extra classic" cuts during the hour. On Thursday one of our backtracks was "Rollin' In My Sweet Baby's Arms" from Buck Owens in 1971 from his album "Ruby".
It brought to mind the incredibly successful career that Buck enjoyed, especially the stretch from 1959 through the decade of the 1970's. During that time he had 41 Top-10 singles including 30 consecutive Top-10's. Of those there were 19 that made it to Number 1 on the Country chart, including 14 Number 1 records in row between 1963 and 1967. Just an incredible recording career, not to mention his long tenure as co-host with Roy Clark on the very popular "Hee-Haw" TV show.
Join us weekdays at 5pm for the "Ryman Reunion" on Classic Country Q97.3/99.3.