Ronnie Dunn Happy To See 90's Country Resurgence
New album just released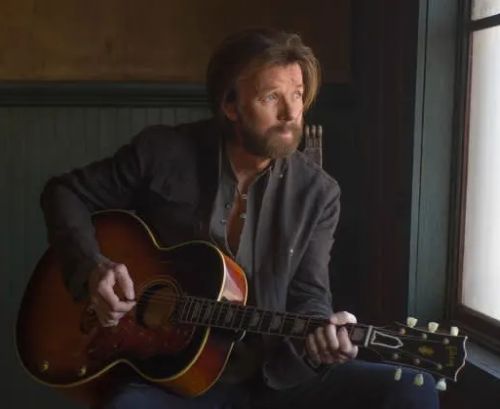 Yahoo.com
Prior to joining forces with fellow singer-songwriter Kix Brooks to form Brooks & Dunn, arguably country music's most heralded duo, Ronnie Dunn spent years writing songs and playing dance halls and dusty barrooms across Texas and Oklahoma.
"The dance floor dictated your success in those places," Dunn tells Billboard. "The club owners would say, 'You get 'em to dancing, and they'll drink more.' They didn't care if it was the best band or not—they looked at the tab at the end of the night, and that's the band they hired back."
It's a mentality that has stayed with Dunn for the better part of three decades, helping the 2019 Country Music Hall of Fame-inducted Brooks & Dunn notch 20 chart leaders on Billboard's Country Airplay chart, and win 19 Country Music Association awards, including entertainer of the year in 1996. The duo's trademark blend of classic country and rock is a template that also runs through Dunn's own albums. His fifth solo project, 100 Proof Neon, came out July 29th on his own LWR label.
As a plethora of today's biggest stars and newcomers attempt, with varying degrees of success, to play into the '90s country music resurgence, one of the original architects of the '90s country music canon — and one of the genre's most iconic voices — proves he has plenty of classic country left in his arsenal.
Read more: https://www.yahoo.com/entertainment/ronnie-dunn-album-100-proof-161128657.html?guccounter=1&guce_referrer=aHR0cHM6Ly93d3cuYmluZy5jb20v&guce_referrer_sig=AQAAANl1k83tK3gWBXuUA2pB2keq1Jnk27pzPMnx92YjLnXnpiuyNtBAWZbt0X2h1TgIVUoJbDHqSIOnlZEjgeL84PjAs3S1pfMbqkDHICujsC3cj-cvYs3Q6mPLpRRhl-onWbRPUQiW04aDHbR8WLkEE2P1TBfkNd4DLFN_YJVXIaQD