Priscilla Presley Reveals Some Elvis Secrets On Anniversary Of His Passing
One part of his career probably stifled by infamous "Colonel Tom"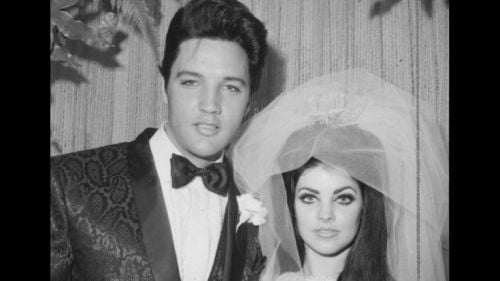 ClassicCountryMusic.com
45 years ago, Elvis Presley died at the age of 42. On the anniversary of his death, Priscilla, who was married to him from 1967 to 1973, reflected on her life with him and shared some secrets with the TODAY Show.
Priscilla, who was at Graceland in Memphis for the annual celebration of Elvis's life, told TODAY that watching the recently released Elvis biopic brought back some tough memories for her that revolved around her ex-husband's relationship with Colonel Tom Parker.
"Colonel Parker just really probably should have stayed a publicist because he didn't take Elvis where he wanted to be, and that was hard [to watch]. I lived it. I lived the arguments that they had. I lived Elvis trying to explain that he didn't want to do the movies with all the girls and the beaches and everything," Priscilla said before dropping the bombshell that Elvis really wanted to do serious movies.
"Living that with him and then watching the movie, it brought back a lot of memories," she said.
Elvis appeared in 31 feature films between 1956 and 1969, including King Creole which he considered to be his best movie. In the movie, Presley played Danny Fisher, a New Orleans high school dropout who starts singing at a nightclub where he gets drawn into the criminal world.
Though it was only his fourth movie, Elvis was at his career best in King Creole, according to film historian and critic Leonard Maltin.
"You're seeing him at his peak, at his musical peak and his dramatic peak as well in this movie," Maltin said of the movie that would be the last of its kind for Elvis.
Read more and see the interview here: https://classiccountrymusic.com/priscilla-presley-shares-secret-about-elvis-on-anniversary-of-his-death/