New Johnny Cash Documentary Details His Spiritual Transformation
In theaters in early December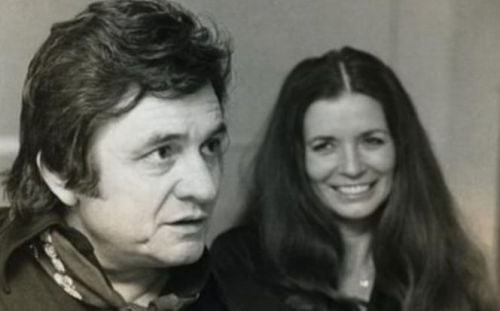 ClassicCountryMusic.com
Johnny Cash: The Redemption of an American Icon is a story about the Man in Black unlike any that have been shared on film before.
The new documentary follows Cash's life from his humble Arkansas beginnings to becoming one of country music's most iconic artists. It also documents the singer's depression and drug addictions that ultimately saw him hit rock bottom.
Produced by Kingdom Story Company, the film will feature more than 100 never-before-heard conversations with Johnny Cash. These recordings share Cash's road to redemption through his own words and were originally recorded for his autobiography. John Carter Cash, the only child of Johnny and June Carter Cash, and Johnny's sister Joanne provided the recordings with their blessing for the project.
Stars such as Marty Stuart, Wynonna Judd, Tim McGraw, Franklin Graham, Sheryl Crow and more also share their memories and thoughts about the life of Johnny Cash and his legacy.
Full story: https://classiccountrymusic.com/new-johnny-cash-documentary-details-his-spiritual-transformation/