Miranda Lambert Explains Why She Admires Dolly Parton
And she's not alone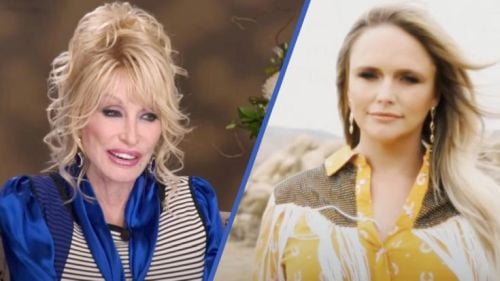 ClassicCountryMusic.com
So many people look up to Dolly Parton. She grew up poor in rural Tennessee and went on to become one of the most beloved celebrities in the world. Today, Parton is a talented singer, songwriter, musician, and actress, has her own theme park, and is known for starting the Imagination Library reading program.
As you'd expect, many modern country artists look up to Parton as a source of inspiration. One artist who absolutely adores Parton is Miranda Lambert.
In an interview with Audacy, Lambert said:
"There are so many trailblazers in country music that I've watched and looked up to and tried to take notes from, the one that sticks out the most is Dolly because of all the aspects she covers."
Lambert said she obviously admires Parton's talent as a songwriter. But there is so much more to her that she loves:
"She's an incredible songwriter and singer, but then there's just larger-than-life other stuff around her," Lambert said. "It's a presence and it's a drive. I don't know what kind of fairy dust was sprinkled on her but it's just when she walks in a room, it changes the whole room. She's always used her platform for good and to bring joy."
Lambert hopes she can inspire other female artists the same way Parton has inspired her:
"I just hope that I have made decisions that will open doors for other female singer-songwriters down the line," she said. "I think taking risks and being genuine in your art and who you are is sometimes the longer road, but I hope that [I] paved or blazed a little bit of a trail for younger female artists-to-be a little more brave about who they are and not shy away from it."
Lambert got the chance to work with Parton a few years back when they recorded a new version of Parton's song "Dumb Blonde" for the Dumplin' movie soundtrack.
Read the whole story here: https://classiccountrymusic.com/miranda-lambert-explains-why-she-admires-dolly-parton/