Man Inadvertently Eats Prize Cadbury Egg Possibly Worth $13K
Unaware of contest until hours after consuming it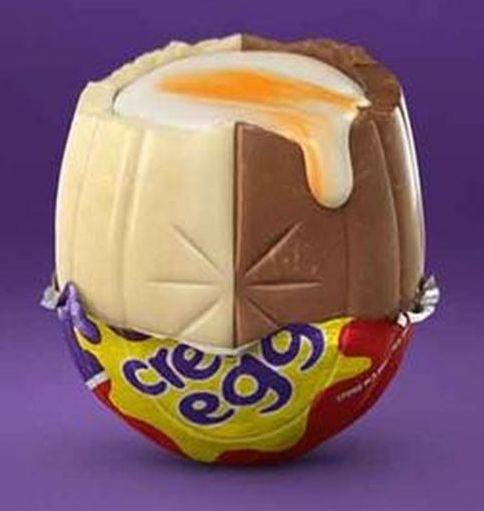 The Mirror
In the U.K. the makers of Cadbury Creme Eggs have been running a Willy Wonka-like promotion., where you can win 10,000 pounds, about $13,000 US, if you find a special egg that's half-chocolate, and half-white chocolate.
About 150 of them were hidden in various stores around the country. Only six are worth that much, and the rest are worth lesser amounts. They look normal until you unwrap them, and there's a number inside you have to call to see how much you won.
An anonymous man on social media claims he found one the other day and ate it without knowing about the contest. He threw the wrapper away in a public trash can. He said he heard about the contest a few hours later. He didn't go back to try to find the wrapper because he would have had to dig it out of the trash. And he didn't know if he'd have won the big money anyway.
It wouldn't have mattered if he had found the wrapper as the rules state you're not allowed to eat the egg.
Full story here: https://www.mirror.co.uk/news/weird-news/man-defeated-after-unknowingly-scoffing-26437208