Love On The Diamond 2023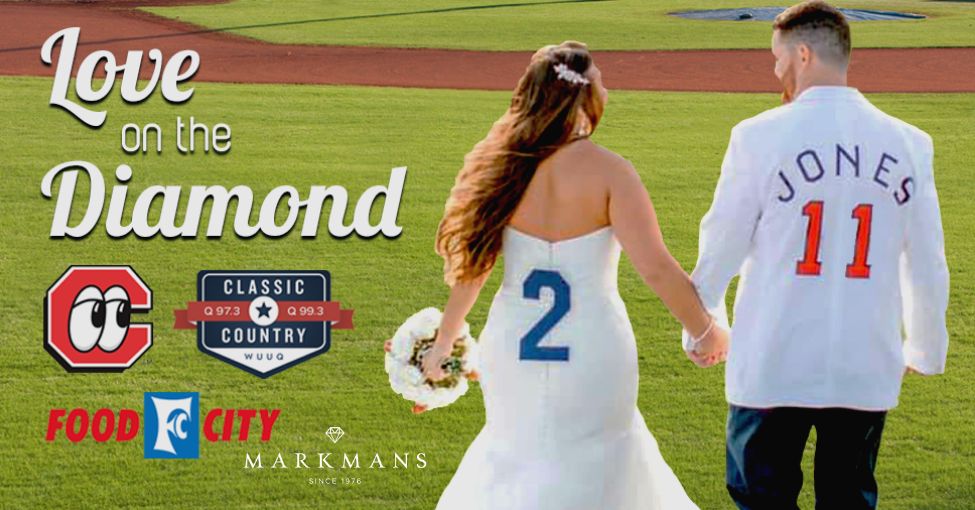 Classic Country Q 97.3/99.3 is hitting it out of the park this Valentine's Day….with Love On The Diamond! We're teaming up with the Chattanooga Lookouts and Food City to give you the chance to be one of the 100 couples to renew your vows ON THE DIAMOND…..ON VALENTINE'S DAY WEEKEND!
We'll supply the minister, wedding photography from Livingood Photography, a reception for you and your guests, wedding cupcakes and flowers from Food City and music from DJ Kevin Hayes.
Plus there's a chance to win dinner and an overnight stay courtesy of Rodizio Grill Downtown Chattanooga and Holiday Inn & Suites Chattanooga Downtown.
One lucky couple will also win a new wedding set for the bride courtesy of Markman's Diamonds and Fine Jewelry….
Renew your love with the Chattanooga Lookouts, Food City and the station that loves to spread love… Classic Country Q 97.3/99.3