Loretta Lynn Laid to rest….
The Coal Miner's Daughter is gone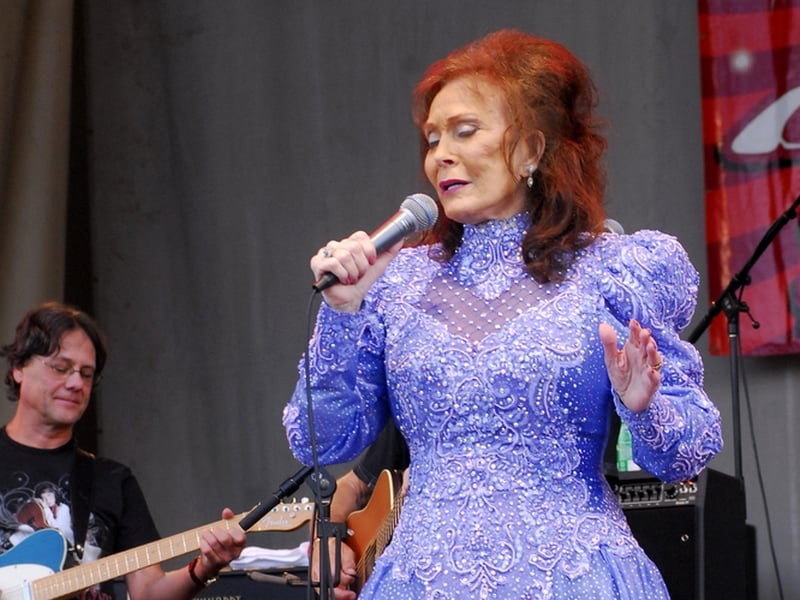 CHATTANOOGA, TN:  According to Taste of Country, Loretta Lynn was laid to rest on Friday (Oct. 7) in a private ceremony at her family's cemetery at her Hurricane Mills, Tenn., estate, according to a report from the Tennessean. About 100 guests were in attendance.
The late, great country legend left instructions for her funeral proceedings, including plans to include fans in a larger service. That event is in the works, with details to be announced soon, according to Ebie McFarland, a spokesperson for the Lynn family.
"A public memorial is being planned," McFarland notes. "The family did have a private ceremony Friday with no other details available to share at this time."
Lynn died at home on Oct. 4 at the age of 90.
"Our precious mom, Loretta Lynn, passed away peacefully this morning, October 4th, in her sleep at home in her beloved ranch in Hurricane Mills," reads a statement from her family that was released that day.
In the days that followed, her daughter, Peggy Lynn Marchetti, posted a lengthier reflection on Facebook about her mother's final days, explaining that Lynn "just knew" her death was approaching, and she was "happy" to go to Heaven and be reunited with her husband Oliver "Doolittle" Lynn, to whom she was married for nearly five decades before his death in 1996.
Loretta Lynn's oldest child, Betty Sue, died of emphysema in 2013. Her first son, Jack, drowned in 1984, and three decades later, his son (Loretta's grandson) would die at age 47.