Laughter at 20 After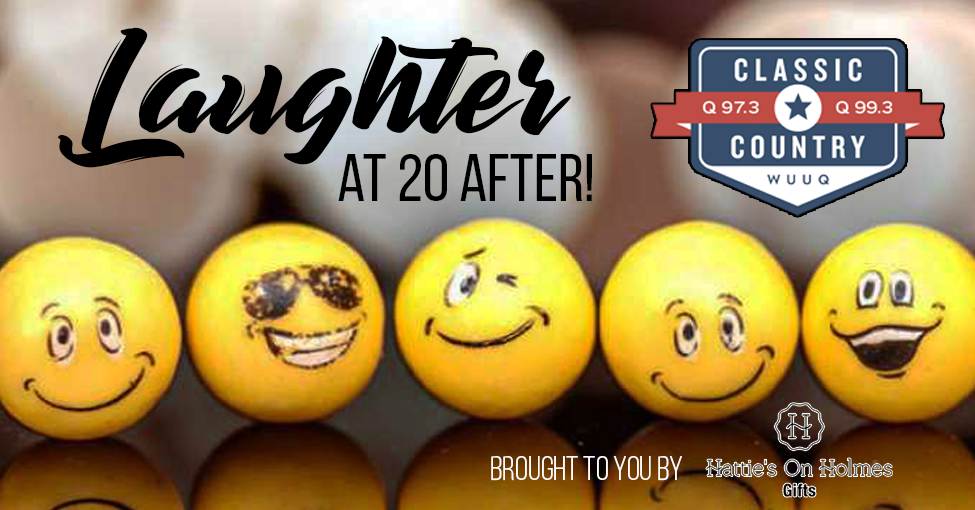 If you believe laughter is the best medicine … you're one of us.
Tune in each weekday morning to Susie Q as she tickles your funny bone with the Laughter at 20 After, powered by Hatties on Holmes Gifts, the best spot in town for all your holiday shopping.
Start your day with a laugh when Susie plays clips from Jeff Foxworthy, Larry the Cable Guy, Ron White and more! Get your coffee and have a chuckle with Laughter at 20 After.