Lainey Wilson Channels Travis Tritt
Rousing Cover of 'T-R-O-U-B-L-E' at the Grand Ole Opry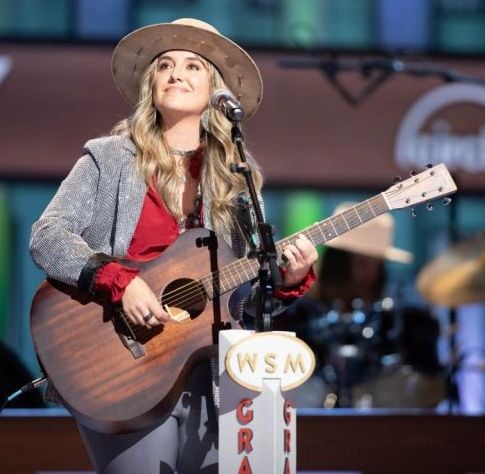 CountryNow.com
Lainey Wilson delivered a rowdy rendition of a classic Travis Tritt tune on the stage of the Grand Ole Opry in Nashville. The country hitmaker covered Tritt's 1992 hit "T-R-O-U-B-L-E," a song she often performs during her live concerts.
Donning a silver jacket over a red shirt, Wilson worked every inch of the iconic stage in Music City while allowing her southern twang to be put on full display. "Well hello T-R-O-U-B-L-E / Tell me what in the world / You doin' A-L-O-N-E / Yeah say hey good L double O-K-I-N-G / Well I smell T-R-O-U-B-L-E," Wilson sang on the chorus.
The star-studded special also featured performances by Kelsea Ballerini, Cody Johnson, Midland, Michael Ray, Jimmie Allen, Carrie Underwood, Keith Urban, and more.
The program showcased each of the artists covering popular '90s country hits from artists like Garth Brooks, Patty Loveless, The Chicks, Toby Keith, Vince Gill and others.
Full story and video here: https://countrynow.com/lainey-wilson-tips-her-hat-to-travis-tritt-with-rousing-cover-of-t-r-o-u-b-l-e-at-the-grand-ole-opry/