Kenny Rogers' First Posthumous Album Set For Release
10-song collection includes new duet with Dolly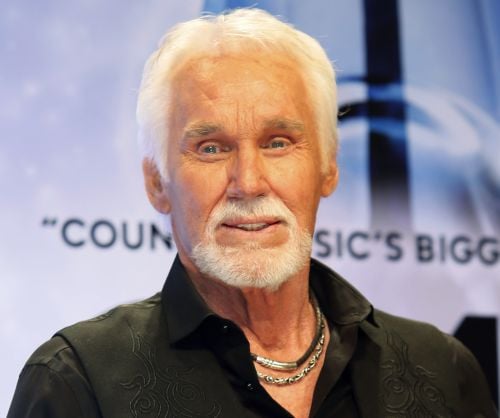 TasteOfCountry.com
More than three years after his death at the age of 81, the first posthumous album from Kenny Rogers is set for release. Life Is Like a Song, a 10-track collection curated by the singer's widow Wanda Rogers, will deliver new and unheard music from the cross-genre musical legend.
Cover performances from other legendary performers make up a strong contingent of the track list. Rogers shares his take on Eric Clapton's "Wonderful Tonight," the Temptations' "I Wish it Would Rain" and Lionel Richie's "Goodbye," the latter of which played at Rogers' memorial service.
The track list also boasts three duets, including "Tell Me That You Love Me," a joint effort with Rogers' frequent collaborator from the country format, Dolly Parton. Rogers also teams with singer Kim Keyes on another track, "Am I Too Late," while Australian country singer-songwriter Jamie O'Neal joins him for "Straight Into Love."
There's also a strong personal component to Rogers' new music: One track, "Catchin' Grasshoppers," is an ode to the singer's twin sons. "Years from now, I won't remember this day / I won't recall the field / But I'll remember my children's eyes / Lighting up like stars when they were five," the lyrics read, according to a statement. "Yes, I'll remember / Catchin' grasshoppers."
Rogers' widow, who executive produced the project as well as curating the song selection, says that Life Is Like a Song is particularly special because of the tender, personal story it shares.
Read the full story and hear two advance track releases here: https://tasteofcountry.com/kenny-rogers-life-is-like-a-song-album/