Kenny Chesney Brings Mom Onstage To Sing With Him
Mom joiins him for duet in Denver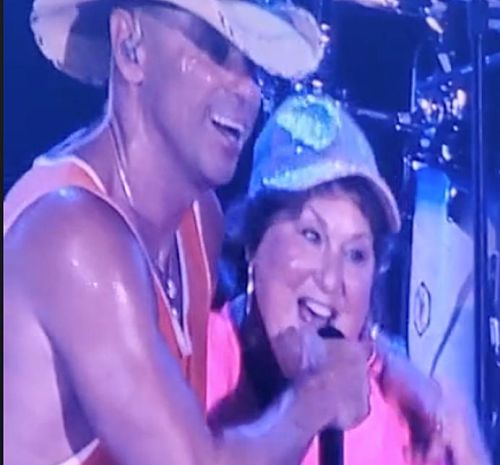 TasteOfCountry.com
Kenny Chesney brought a very special duet partner onstage to sing with him during the Denver stop of his 2022 Here and Now Tour: His mom, Karen Chandler.
The singer invited his mom out to share the spotlight during his performance of "Everything's Gonna Be Alright," a No. 1 hit from his 2018 No Zip Code album. In the studio version of the song, Chesney's duet partner is David Lee Murphy, but the song took on a sweet new meaning as a mother-son duet.
Chesney wrapped his arm around his mom as they sang together, holding a microphone up to her as she sang along, beaming with pride and joy.
The crowd that night, at Denver's Empower Field at Mile High, boasted more than 60,000 fans, but Karen didn't seem nervous at all as she sang and danced alongside her superstar son.
Full Story: https://tasteofcountry.com/kenny-chesney-mom-everythings-gonna-be-alright-duet-denver/