Kenny Chesney Announces Nostalgic "I Go Back" Tour for 2023
Playing non-stadium venues from when he was on his way up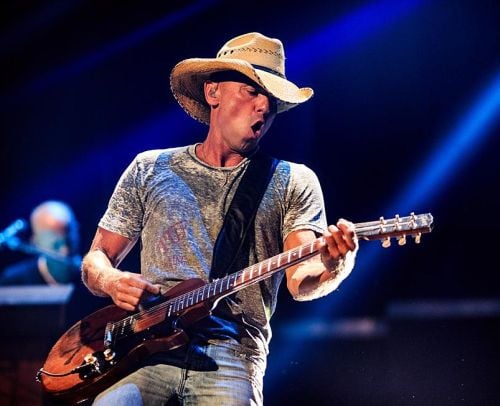 TasteOfCountry.com
Kenny Chesney spent much of 2022 playing sold out stadiums on his massive Here and Now Tour. Next year, he'll be going a different direction: Backwards.
The "Summertime" hitmaker has announced a nostalgic tour, the I Go Back Tour, for 2023.
Instead of continuing down the lane of high-occupancy venues, Chesney it planning on taking a turn down memory lane and scaling things back. The trek will take him to venues he played while he was first building his career more than two decades ago.
"'I Go Back' is a song about holding all those things that shaped you very close and keeping them alive anyway you can," he writes. "In 2023, I decided rather than just go repeat what we did on this summer's stadium tour, I wanted to take this band and these songs to a lot of the cities we played on our way up, call it the I Go Back Tour and do just that."
Kelsea Ballerini will join him as direct support on the 19-date trek, which will begin on March 25 in State College, Penn. The two share a sentimental duet titled "Half of My Hometown," which is likely to be performed during the tour's run, keeping in line with the nostalgic theme.
Full story and Tour dates: https://tasteofcountry.com/kenny-chesney-i-go-back-2023-tour-dates/