Josh Turner Announces New Christmas Special and Holiday Tour
Available by broadcast or DVD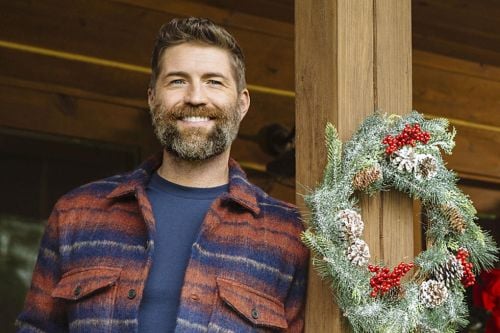 TasteOfCountry.com
Josh Turner is getting into the holiday spirit already with the announcement of a new Christmas special and 2022 Christmas tour.
The special, King Size Manger, is part of the Gaither Gospel Series and features Turner singing holiday tunes from his 2021 Christmas album of the same name. The special was filmed at the Grove in Murfreesboro, Tenn., and has collaborations with Pat McLaughlin, Rhonda Vincent, the Turner Family (featuring Turner's wife, Jennifer, and sons Hampton, Colby, Marion and Hawke) and more.
Turner will be joined by hosts Lorianne Crook and Charlie Chase. The special will be available on DVD on Oct. 21, and it will air on UPtv on Nov. 18 at 7PM ET. Turner says the production is reminiscent of his 2021 Christmas tour.
"I wanted the special to feel like an extension of our Christmas tour from last year," the country star says. "My family came out on the road and they were a big part of the King Size Manger Tour. Jennifer played keys on numerous songs, Hampton played most of the show and Hawke, Marion and Colby were all featured on several songs.  I think we were able to capture a big part of the road show."
Read more: https://tasteofcountry.com/josh-turner-2022-king-size-manger-christmas-special-tour/