Jimmie Allen Tips His Hat To Toby Keith At The Opry
By singing "Should've Been A Cowboy"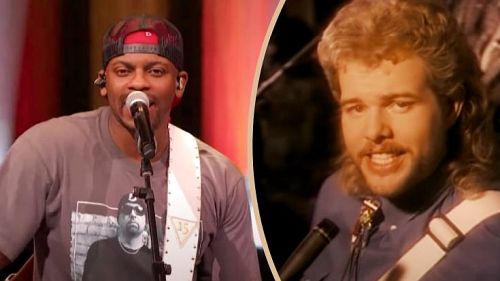 ClassicCountryMusic.com
The Grand Ole Opry hosted a special show honoring some of the most influential country songs and artists from the 1990s. The special was called Opry Live: Opry Loves the '90s. The special aired on Circle Network on Saturday (July 23) at 9 PM ET. It was hosted by Natalie Stovall. Some of the performers included Carrie Underwood, Keith Urban, and Kelsea Ballerini.
Jimmie Allen was another singer who took to the stage that day. He honored Toby Keith with his performance. Allen covered Keith's debut single, "Should've Been a Cowboy." Keith released the tune in 1993. It was a #1 hit on the Hot Country Songs chart.
The song instantly put Keith on the map and made him a major star. He has since gone on to earn 19 additional #1 singles.
Full Story: https://classiccountrymusic.com/jimmie-allen-tips-his-hat-to-toby-keith-by-singing-shouldve-been-a-cowboy-at-the-opry/