Jerry Lee Lewis' Home Sold 'Contrary' to His Wishes, Says Son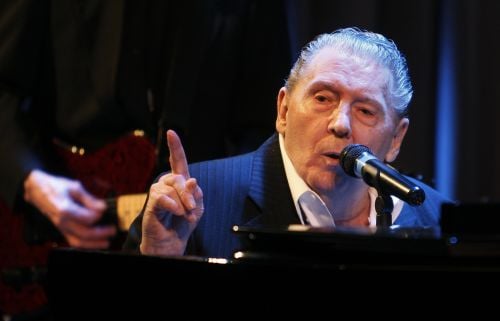 TasteOfCountry.com
Jerry Lee Lewis' 30-acre estate in Nesbit, Miss., has sold after a legal battle between Lewis' family and the majority owners of the estate, Fox Business reports.
The late rock legend reportedly sold two-thirds of the estate to his best friend and tour manager, Cecil Harrelson Sr., in the 1970s. A law firm owned the other third.
Lewis' son, Jerry Lee Lewis III — who goes by "Lee" — was living at the home with his sons and received an eviction notice from the Harrelson family after Lewis' death. When Harrelson Sr. died, his will stated that his own children would receive the proceeds of the home sale under the condition that it be sold after Lewis' death.
Lee believed that the home would be turned into a museum or tourist attraction of sorts, as was his understanding of Harrelson Sr.'s wish, but a listing of the home posted about a month after Lewis' death advertised it as a "development opportunity or fan's dream home."
Lee reacted to the sale of the estate in a statement to Fox Business.
"Nearly 50 years of the Jerry Lee Lewis legacy was removed from the property on Malone Rd. yesterday when we handed over the keys to our family home," he says. "The place where I grew up is no longer our home and our dad's legacy, it's now a property that will unfortunately be sold off without our input or decisions and contrary to my understanding of my father's wishes."
Although the Mississippi estate will no longer be a destination in keeping with Lewis' legacy, Lee says he has other plans in motion to honor his father.
"There's so much to continue to do for my dad's legacy that we are leaving this in the past and focusing on the future — many great things to come," he states.
Full Story: https://tasteofcountry.com/jerry-lee-lewis-home-sold/