Jacob Johnson is on the Pickin' Porch
At the Cornbread Festival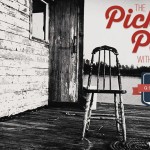 Jacob Johnson is a singer/songwriter who has recently moved to Jasper with his fiance'.
He will be appearing at the Cornbread Festival on Sunday, April 30th at 2pm.  Look for him on the Front Porch Stage.
Jacob writes his own songs and one day hopes to have a major act record his material.
One such tune you can hear is Straight from the Heart,  Just click below.