If You Really Like Chili Cheese Dip…
This might be for you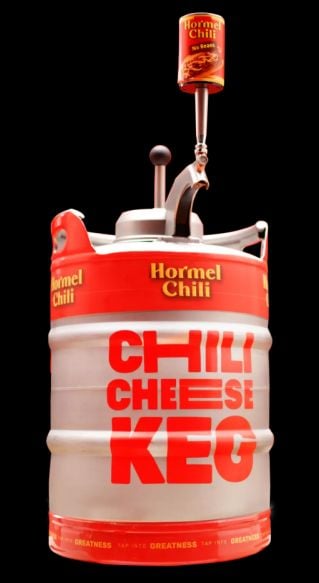 As we talked about on the air today, a lot of us love chili-cheese dip. And it comes up a lot this time of year with the Super Bowl and the parties that go with it coming up February 13th.
This might be too much, but maybe not for some folks. Hormel, the makers of Hormel Chili, has created a keg (that's right, a keg) of Chili Cheese dip that they are giving away to one lucky winner before the big game. That's 15 gallons or 1000 servings of chili cheese dip.
Looks like if you win you'll have to furnish your own chips.
Details here: https://www.brandeating.com/2022/01/new-hormel-chili-cheese-keg-up-for-grabs-in-sweepstakes-through-february-6-2022.html
Here's a video: https://www.youtube.com/watch?v=5qfa7DWaA5c