Zach Bryan, Travis Tritt Take Controversial Feud Offline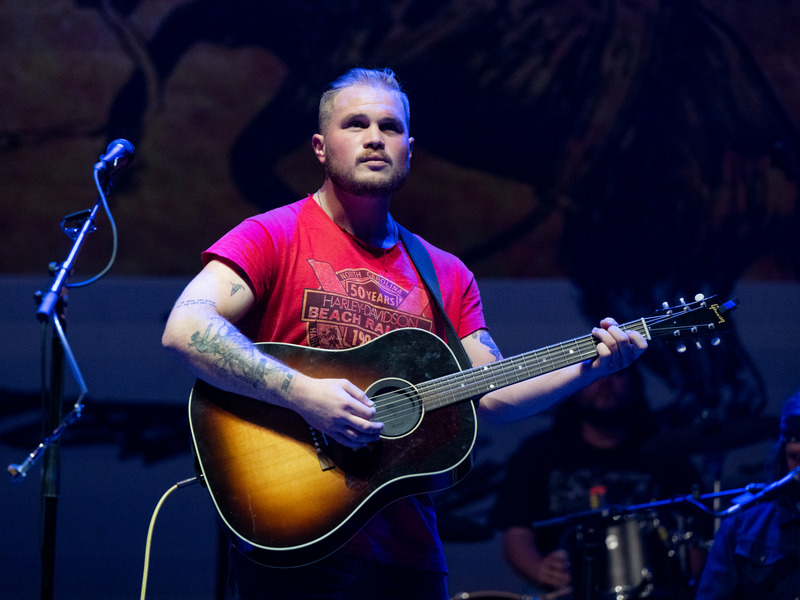 It appears that Zach Bryan and Travis Tritt have patched things up. Zach took on Travis last week over the issue of transgender people in response to Travis' tweet that he was taking Anheuser-Busch products off his tour rider after the company collaborated with a transgender influencer. On Sunday (April 16th), Zach tweeted, "@Travistritt and me talked for an hour and a half last night, eye to eye. It was nice to meet an old legend. We disagree on some things and agree on some things and it seems the world did not end My dad almost cried at his set can everyone stop being so weird." Travis responded, "So glad we had a chance to chat, Zach. Even better to discover that we have so much common ground. All the best to you on your first European tour!"
After Travis' original tweet about Anheuser-Busch, Zach tweeted, "I mean no disrespect towards anyone specifically, I don't even mind @Travistritt. I just think insulting transgender people is completely wrong because we live in a country where we can all just be who we want to be. It's a great day to be alive I thought," he wrote in reference to one of Travis' hit songs.
Last week, Travis responded to Zach writing, "Zach, Been trying to reach out to you through your manager. Since we are both playing the Two Step Inn Festival in Georgetown, TX this Saturday, I was hoping we could chat in person. I will be there all day on Saturday. Please let me know if we can chat. Thanks."
Clearly, the two did meet up at the festival and came to an understanding.