Toby Keith To Be Honored With BMI Icon Award At 2022 BMI Country Awards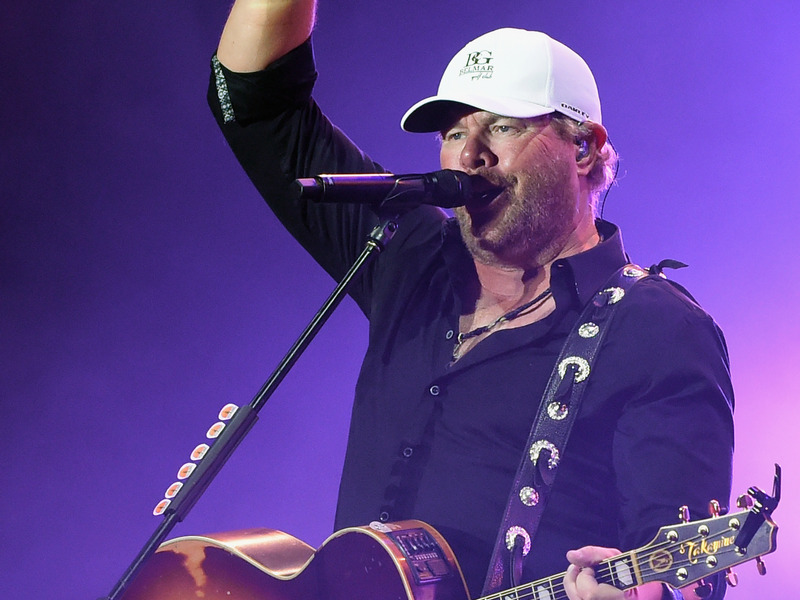 Toby Keith will be receiving a top honor at the BMI Country Awards next month.
Clay Bradley, VP, Creative, Nashville was quoted saying, "We are honored to present Toby Keith with this year's BMI Icon Award. Since the release of his single 'Should've Been A Cowboy' in 1993, Toby has been the gold standard of songwriting in the modern era of Country music. Toby is not only a stellar songwriter, musician, and producer whose songs have amassed millions of performances; he is also a true humanitarian. With 11 USO tours under his belt, he continues to commit to honoring and serving our troops worldwide. No one is more deserving of this honor."
The ceremony will be hosted by BMI President and CEO Mike O'Neill alongside Bradley.
The 2022 BMI Country Awards is scheduled to take place on November 8th at BMI's Nashville office.
BMI will also award the Country Songwriter, Song and Publisher of the Year, in addition to the writers and publishers of the 50 most-performed songs of the year from BMI's country catalog.