Tiffany Haddish Says She Used To Crash Weddings When She Was 'Homeless And Hungry'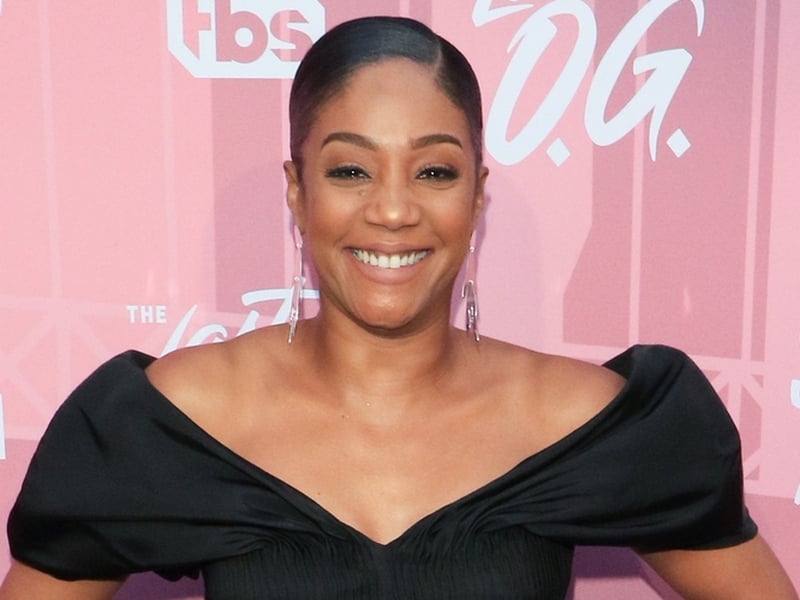 Tiffany Haddish revealed in an interview with People published on Wednesday (July 12th) that she used to crash weddings at a hotel in Los Angeles to get free food.
"I've crashed weddings before, given a speech and didn't know anybody there," she told the outlet. "That's when I was homeless and hungry." Haddish currently stars on the Apple TV+ show The Afterparty, during which her character investigates the murder of a groom following his wedding ceremony.
"I would have two or three drinks," she added. "And then I would grab the microphone and be like, 'I just want to say that you are the most beautiful couple.' Everybody would be looking at me like, 'Who is this Black girl at our wedding?'"
In a 2022 interview with Cosmopolitan, the comedian also shared that she has "broke PTSD." She told the publication at the time, "Now I have a surplus of money, but I'm still afraid of being poor again."