Scarlett Johansson, Chris Evans, Jeremy Renner + More!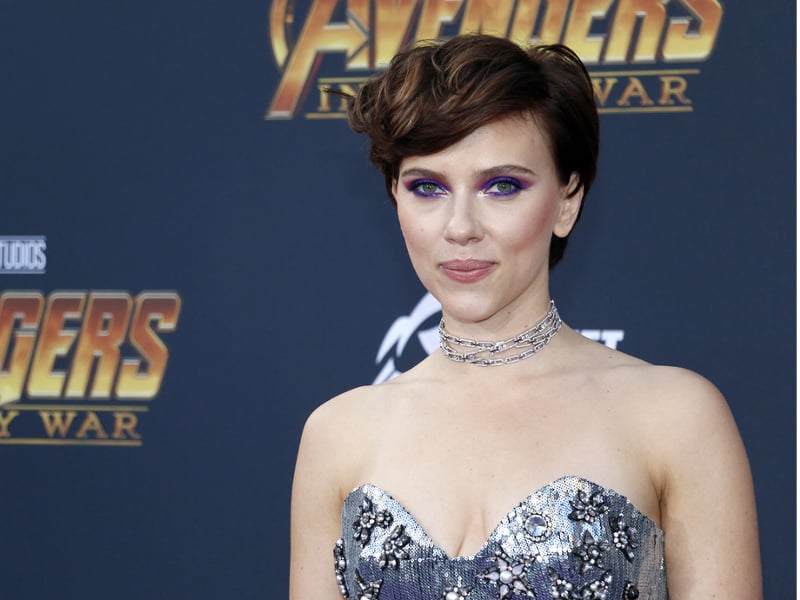 SCARLETT JOHANSSON 'DIDN'T KNOW IF SHE WAS EVER GOING TO SEE' JEREMY RENNER AGAIN: In a recent interview with Variety, Scarlett Johansson said she and Chris Evans visited Jeremy Renner following his tragic snowplow accident on New Year's Day. "I was honestly so f—ing happy to see him," the Black Widow actress said. "I didn't know if I was ever going to see him again. To not only see him again but to see him thriving and in such an amazing space, mentally." Evans added that there were "no tears at all. A lot of laughs and smiles and hugs. Leave it to Jeremy to take something this potentially tragic and turn it into something so inspiring."
TOM HANKS ADMITS THAT HE'S BEEN A PAIN ON FILM SETS: Tom Hanks spoke with BBC in an interview published Monday (May 9th) about his debut novel The Making of Another Major Motion Picture Masterpiece. The book centers on the production of a big superhero movie, and one of the main characters is an egotistical actor who makes things difficult on set. "I have pulled every single one of those moments of behavior myself on a set," Hanks told the outlet. "Not everybody is at their best every single day on a motion picture set. I've had tough days trying to be a professional when my life has been falling apart in more ways than one and the requirement for me that day is to be funny, charming and loving — and it's the last way I feel."
TOM SANDOVAL DISSES RAQUEL LEVISS WHILE PERFORMING WITH HIS BAND: The Scandoval drama continues. According to Page Six, Tom Sandoval slighted Raquel Leviss, whom he cheated on Ariana Madix with, while singing a cover of "Stacy's Mom" in New York City Monday night (May 8th). "Schwartzy's mom has got it going on. She's all I want and I waited for so long. Schwartzy, can't you see that Raquel is not for me," he sang, referring to his best friend, Tom Schwartz, as well.
SERENE RUSSELL AND BRANDON JONES BREAK UP: Serene Russell and Brandon Jones were once a Bachelor Nation favorite, but now they're going their separate ways. On Monday (May 8th), the Bachelor in Paradise stars announced that they are ending their engagement. "After many months, today we have ultimately decided to end our engagement. We have tried to work privately on our relationship which has been incredibly challenging in the public eye. This has been immensely hard to accept and painful, as there is a lot of love between the two of us," they wrote in a joint statement shared to Instagram.