Reporter Claims Jamie Foxx Is Blind And Paralyzed After Suffering Blood Clot To The Brain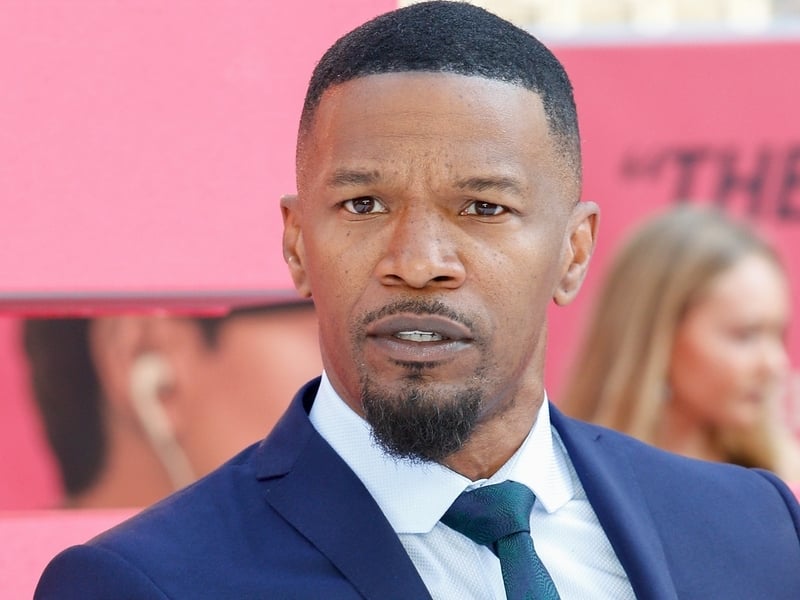 A journalist has claimed that Jamie Foxx is reportedly blind and paralyzed. During an appearance on The Dr. Drew Pinksy Show, journalist AJ Benza claimed that sources close to Jamie revealed to him that the actor formed a bloodclot in his brain.
Benza claimed that sources told him that Jamie developed the clot after receiving the COVID 19 vaccine. Foxx was allegedly hesistant about getting the shot but felt pressured due to the movie he was working on, Back In Action.
Benza said, "I had somebody in the room who let me know that Jamie had a blood clot in his brain after he got the shot. He did not want the shot, but with the movie he was on, he was pressured to get it. What I found out from the man in the room was that the blood clot in the brain caused him at that point to be partially paralyzed and blind."
Last month, Foxx's daughter Corrine released a statement, saying that the actor had been out of the hospital for weeks and was recuperating. She even claimed he was playing pickleball — a claim that Benza dismissed as "all lies and baloney."