Morgan Wallen Shares New 'Tennessee Fan' Song After UT Beats Alabama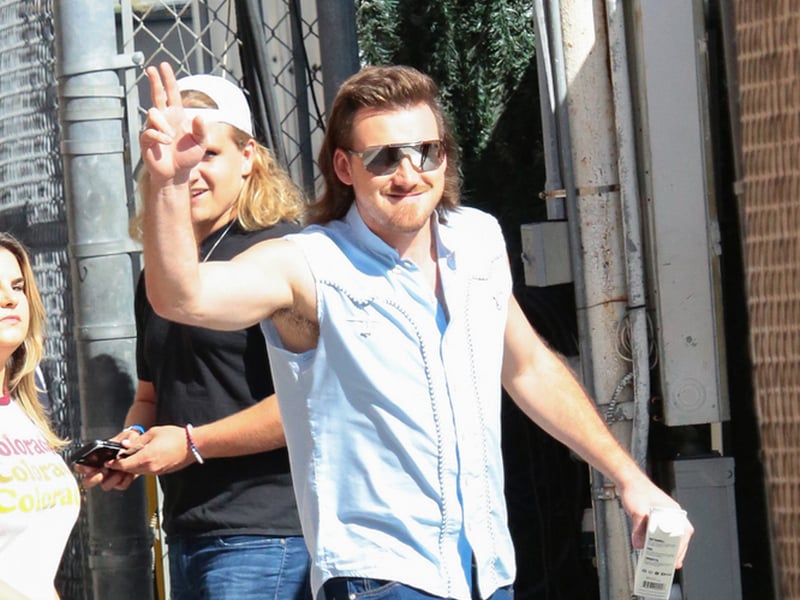 Morgan Wallen found a most appropriate time to debut a new song, called "Tennessee Fan," and that was this weekend after his beloved Tennessee Volunteers beat the Alabama Crimson Tide for the first time in 15 years on Saturday (October 15th). Morgan shared footage from the game on social media along with the song as the soundtrack.
The song's lyrics include: "They beat us every damn year / It's been a minute since we pulled out a win / I loaded the truck down with beer / drove down to watch 'em do it again / and they did so we went to the bar right after / met a girl with a houndstooth brand of her chapter / on her shirt and it turned into talking all night / she came back with me crossed the Vols state line / guess the joke's on Alabama / 'cause they lost big this time / I've got the number one pick blonde hair, red lips brought her over to the other side / a little deep south delta Gamma / done found a Smokey Mountain man / she was raised roll tide 'til the day she died / but ever since that night she's been a Tennessee fan"
Tennessee beat Alabama 52-49.
Morgan attended the game and surprised patrons of Knoxville's Saloon 16 inside The Graduate Knoxville with a three-song set that included "The Way I Talk," "Sand In My Boots" and "Cover Me Up," Country Now reports.