Michelle Yeoh, Kevin Costner, Olivia Wilde + More!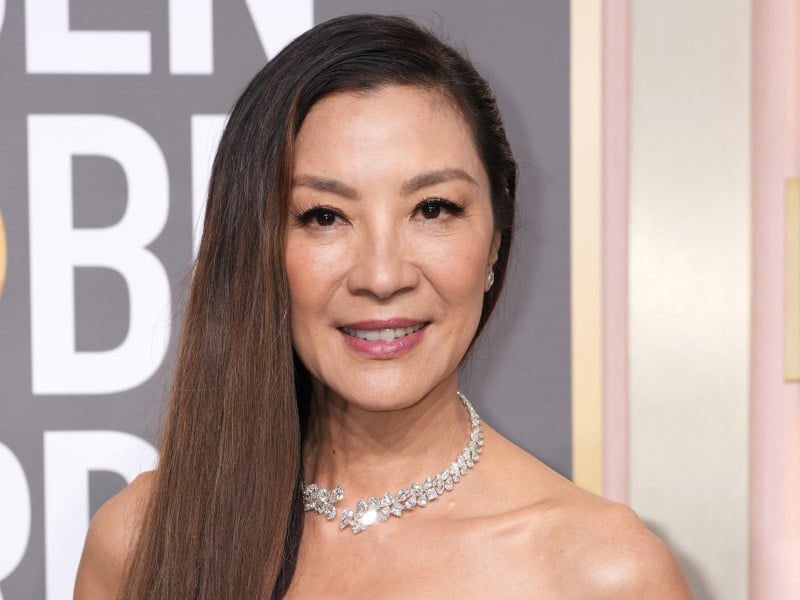 MICHELLE YEOH MARRIES JEAN TODT AFTER 19 YEARS TOGETHER: 2023 has been a good year for Michelle Yeoh. Not only did she win the Oscar for Best Actress for her role in Everything Everywhere All at Once, she also married her partner of 19 years, Jean Todt. The Crazy Rich Asians actress shared photos from their wedding to Instagram on Saturday (July 29th) and wrote, "19 years and YES!! we are married!! Thkq to our 'families' who love us for all these years . We love you and here's to many more to come." According to PopSugar, the program for the wedding read, "We met in Shanghai on 4th June 2004. On 26th July 2004, J.T proposed to marry M.Y and she said YES! Today after 6992 days on 27th July 2023 in Geneva, surrounded by loving family and friends, we are so happy to celebrate this special moment together!"
KEVIN COSTNER'S ESTRANGED WIFE MOVES INTO 'SMALLER HOUSE' ON HIS PROPERTY: According to People, Kevin Costner's estranged wife, Christine Baumgartner, followed court orders to move out of the home she and Costner shared during their 18 years of marriage. However, it seems she didn't go far. "Christine is following the legal advice per the prenup and is vacating the family house," a source told the outlet, adding that she "will stay at a smaller house on the property that's been used as a staff quarter." The source added, "This is a temporary solution. She is still looking for another house. She is staying in the area to not disrupt the kids' lives. They will be back at school in the fall with their friends."
HARRY STYLES APPEARS TO HAVE A TATTOO DEDICATED TO OLIVIA WILDE: Entertainment Tonight reports that Harry Styles might have gotten a tattoo in honor of his ex-girlfriend, Olivia Wilde. The "As It Was" singer was photographed vacationing in Italy with James Corden and his rumored girlfriend, Jacquelyn Jablonski. Wearing nothing but short swim trunks, Styles revealed a thigh tattoo that reads, "Olivia," in cursive.
ZACHERY TY BRYAN IS ARRESTED FOR DOMESTIC VIOLENCE AGAIN: According to TMZ, Home Improvement star Zachery Ty Bryan was arrested in Eugene, Oregon, on Friday (July 28th) for allegedly attacking a woman who previously had a domestic violence-related restraining order against him. This comes after Bryan was arrested in 2020 for 4th-degree assault and strangulation. It is unclear if this latest assault involved the same woman he attacked in 2020, but TMZ writes that it is likely since the pair were engaged.