Marc Maron, Pete Davidson, John Mulaney + More!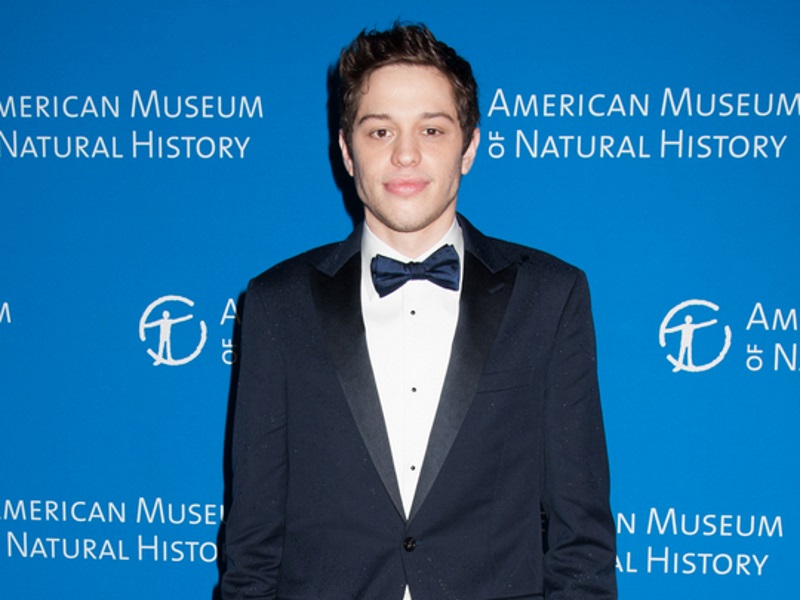 MARC MARON SAYS MEN WHO ARE UPSET ABOUT 'BARBIE' ARE 'INSECURE BABIES:' Marc Maron had some things to say about the men on the right who are complaining that the Barbie movie is too "woke." The Glow actor shared a video to TikTok on Tuesday (August 1st) and said he thought the film was a "f—king masterpiece." He added, "The comedy about men is inspired and the fact that certain men took offense to the point where they, you know, tried to build a grift around it in terms of their narrative as right-wing **** is so embarrassing for them. I mean, so embarrassing for them. Any dude that can't take those hits in that movie, they've really got to look in their pants and decide what they're made of. I mean, Jesus Christ, what a bunch of f—king insecure babies."
PETE DAVIDSON, JOHN MULANEY, AND JON STEWART ARE GOING ON TOUR TOGETHER: John Mulaney announced via Instagram recently that he's teaming up with Pete Davidson and Jon Stewart for a joint comedy tour. The trio will be performing in Springfield, MA, on September 8th, Bethlehem, PA, on September 9th, and Atlantic City, NJ, on September 10th. This marks Davidson's first tour since entering rehab earlier this summer. Tickets will be available to the general public on Friday (August 4th).
LESLIE DAVID BAKER REFUNDS KICKSTARTER MONEY FOR 'THE OFFICE' SPINOFF: Leslie David Baker, the actor who played Stanley on The Office, issued a statement to Instagram on Tuesday (August 1st) regarding the spinoff titled Uncle Stan that he launched a Kickstarter for in 2020. Baker said the project has been stalled due to the COVID-19 pandemic and the joint WGA and SAG-AFTRA strike. He also shared that he will be refunding $110,629.81 of the money that was raised and that he still plans to make the show once the strikes are over.
ADAM BRODY REVEALS HE AUDITIONED FOR STAR-LORD IN 'GUARDIANS OF THE GALAXY:' On a recent episode of the Just for Variety podcast, Adam Brody revealed that he had his sights set on playing Peter Quill/Star-Lord in Guardians of the Galaxy. "I wanted that one," the O.C. star said, but he added that Chris Pratt was "better for it than me. He's bigger, stronger. But tonally, I really dug it."