Mandy Moore, Kate Beckinsale, Jeremy Renner + More!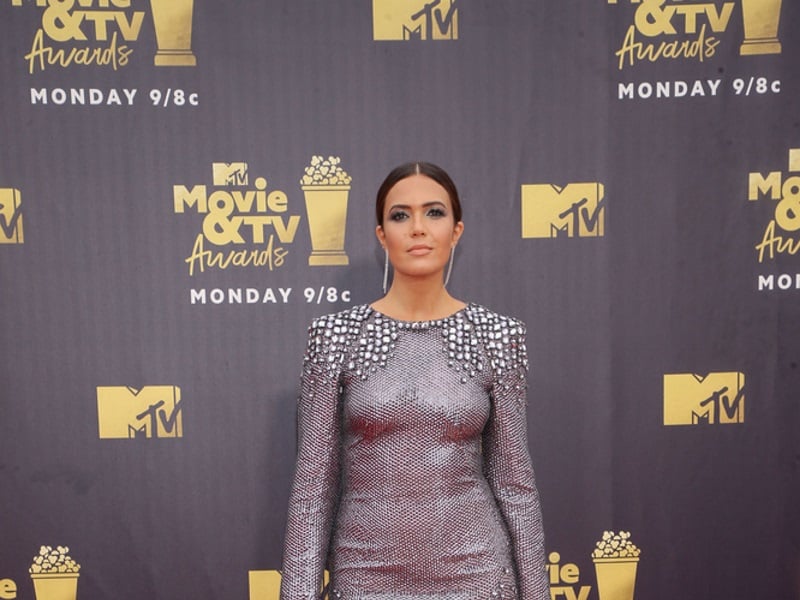 MANDY MOORE CALLS HER SON GUS A 'CHAMP' FOLLOWING GIANOTTI-CROSTI SYNDROME DIAGNOSIS: Mandy Moore took to her Instagram stories on Monday (July 31st) to update fans on how her two-year-old son Gus is doing after he was diagnosed with Gianotti-Crosti Syndrome recently. According to Yahoo!, the childhood skin condition causes blisters on the legs, arms, and buttocks and can last six to eight weeks. "Someone may have a crazy rash, but he's still a champ!!" the This Is Us actress captioned a photo of Gus smiling with oatmeal on his face. "Loves his oatmeal," she added with a laughing and crying emoji.
KATE BECKINSALE CELEBRATES HER 50TH BIRTHDAY WITH BUNNY BASH: Kate Beckinsale rang in her 50th birthday this year by dressing up as a Playboy bunny. The Serendipity actress shared photos from her birthday party over the weekend to Instagram and wrote in the caption, "Happy bunny birthday, my birthday twin @olivergliese." According to Entertainment Tonight, Jeremy Renner attended Beckinsale's birthday bash, appearing in public for the first time without a cane since his tragic snowplow accident on New Year's Day.
ASHLEY GRAHAM COMMENTS ON THAT AWKWARD INTERVIEW WITH HUGH GRANT AT THE OSCARS: Ashley Graham told the UK's Sunday Times that she didn't expect Hugh Grant to be so rude while interviewing him on the red carpet at this year's Oscars. "I could tell he didn't want to be there, that was obvious. Before, we were chatting — he was very pleasant," she said. "Then we started rolling and he was like, 'I don't want to be here,' and I was, 'OK, work with me! I get it! But, like, work with me?'" The interview went viral afterwards, and Grant received a significant amount of backlash. "I was trying my hardest to be my nice, upbeat self, and he gave me what he had," the supermodel added.
TERESA GIUDICE SAYS SOFIA VERGARA IS THE 'RUDEST WOMAN' SHE'S EVER MET: Apparently, Sofia Vergara isn't a fan of The Real Housewives of New Jersey. Teresa Giudice said on a recent episode of her Namaste B$tches podcast that Vergara asked her PR person why they wanted her to take a picture with Giudice. "I saw her whole demeanor, and then I heard her say to her PR person, 'Why you making me take a picture with that lady?'" Giudice said. "I was just like, 'Excuse me?' I said, 'I did not want to take a picture with you.' I said, 'I would never ask to take a picture with you.'" Giudice also referred to the Modern Family actress as "the rudest woman" she's ever met.