Leonardo DiCaprio, Khloe Kardashian, Hailey Bieber + More!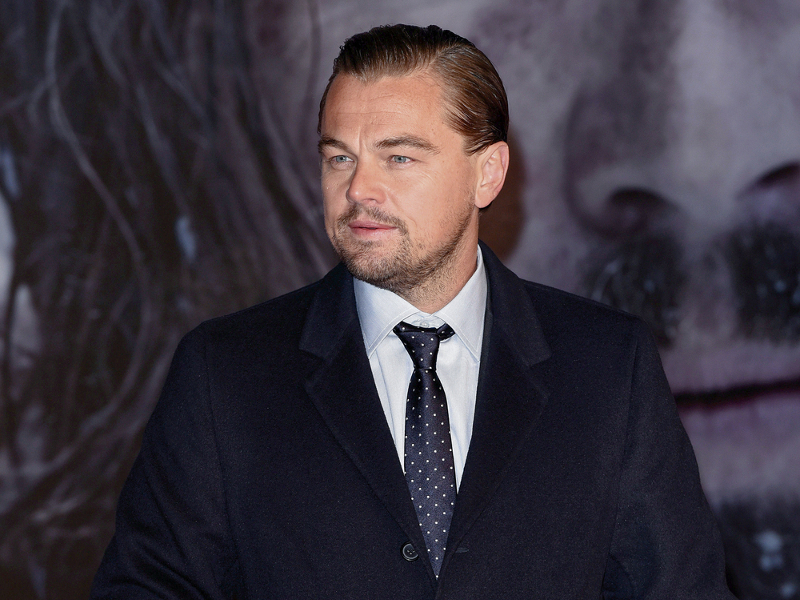 LEONARDO DICAPRIO AND JEFF BEZOS TEAM UP TO PROTECT THE AMAZON RAINFOREST: People reports that Leonardo DiCaprio and Amazon founder Jeff Bezos are launching a $200 million fund as part of the Protect Our Planet Challenge to protect the Amazon Rainforest and the Indigenous people living in it. "We are inspired by Brazil's ambitious goals for protecting the Amazon, one of the most important places for wildlife on the planet, and are thrilled to be able to support these efforts through the Protecting Our Planet Challenge," the Titanic actor said in a press release. Cristián Samper, the managing director of the Bezos Earth Fund, added, "We are pleased to support the designation and management of protected areas and Indigenous territories as a key part of the strategy to reduce deforestation, along with new economic models of development based on the conservation and sustainable use of the forest."
KHLOE KARDASHIAN 'HATES' BEING IN HER 30S: Khloe Kardashian is more than ready to be 40. The Kardashians star recently celebrated her 39th birthday and shared photos of the sparkly gifts she received to her Instagram stories. "I don't love showing all my gifts because I think it's sort of obnoxious, but this one was too funny … I hate being in my 30s, I think it's the worst decade ever," she wrote. One of the gifts she showcased is a card from a friend that features the number 39, a plus sign, and a hand holding up the middle finger. "And I cannot wait to be in my 40s. So, this card, Alexa I don't know where you found this… but it's genius," Kardashian wrote.
HAILEY BIEBER SAYS FEUD WITH SELENA GOMEZ IS 'MADE-UP AND TWISTED:' Hailey Bieber is dispelling the rumors that she and Selena Gomez are feuding. Appearing on Bloomberg's The Circuit with Emily Chang on Friday (June 30th), the model said, "I don't think that this is about me, Hailey Bieber, and Selena Gomez — this pitting between two women and division between two women. It's about the vile, disgusting hatred that can come from completely made-up and twisted and perpetuated narratives. That can be really dangerous."
NICK THOMPSON COMPARES BEING ON 'LOVE IS BLIND' TO BEING IN A CULT: Love is Blind alum Nick Thompson is getting candid about his experience on the dating show. "It was overall a pretty awful experience," he told Insider. Thompson said the cast filmed up to 20 hours a day without sufficient food and water. Commenting on how producers took away contestants' passports and phones, he told the outlet, "I recently met someone who was in a cult for 10 years, and this is like that. This is what they did to her."