Kit Harington, Rose Leslie, Steve Harvey + More!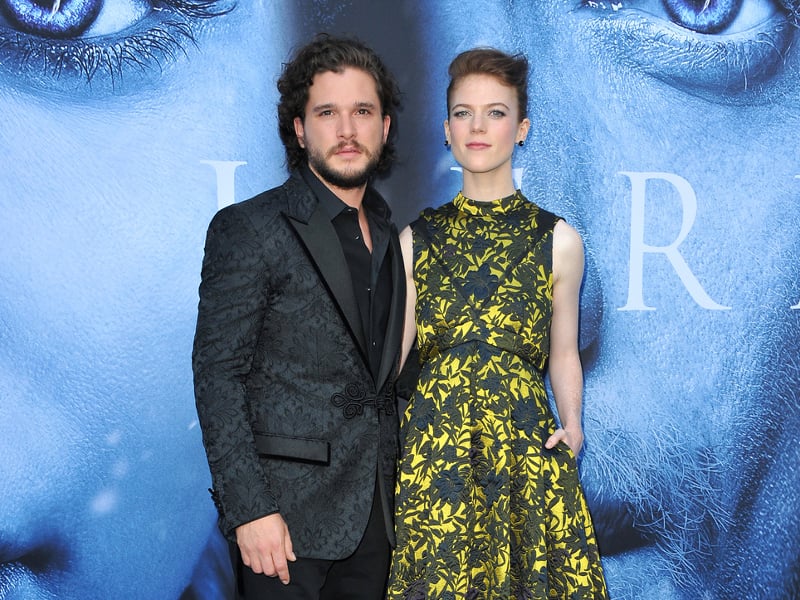 KIT HARINGTON AND ROSE LESLIE WELCOME THEIR SECOND CHILD TO THE WORLD: Game of Thrones stars Kit Harington and Rose Leslie are proud parents to a newborn baby girl! This comes two years after they welcomed their first child, a son, in 2021. The couple told People in a statement on Monday (July 3rd) that they are "delighted to have welcomed a little girl into the family."
CELEBRITIES CELEBRATE WEDDING ANNIVERSARIES: Steve Harvey and Julia Roberts both took to Instagram recently to celebrate their wedding anniversaries. Harvey has been married to his wife, Marjorie, for 16 years. "Still going strong," he captioned a compilation video of the happy couple. Roberts shared a photo of her and her husband, Danny Moder, kissing to Instagram on Tuesday (July 4th). "21," she captioned the post, adding the hashtags "#truelove #heckyeah #fromhereonout."
CHRIS MELONI POSES MOSTLY NUDE FOR SOCK COMMERCIAL: Christopher Meloni is back in his birthday suit for another commercial. This time, he's advertising Tommie Copper socks. The Law & Order actor shared a video to Instagram on Monday (July 3rd) in which he's lying down shirtless on a bed. "Come a little closer. I want you to experience the magic that's underneath these sheets," he says. "I'm gonna show you my giant sock. Tommie Copper socks." This follows Meloni's Peloton commercial last July, during which worked out naked.
ROB MCELHENNEY AND KAITLIN OLSON SHUT DOWN BREAKUP RUMORS: It's Always Sunny in Philadelphia stars Rob McElhenney and Kaitlin Olson are poking fun at the media following reports that they've broken up. The pair began dating in 2006 while filming the second season of the show. Sharing a Perez Hilton article that speculates McElhenney cheated, Olson wrote on Twitter, "It was me who had the affair. But it was not with someone from Wales. It was with a whale. I've always loved whales. They're the bosses of the ocean and I'm attracted to power. We ask for privacy as we navigate this difficult time." A source told People, "It's a ridiculous rumor, and so they decided to have fun with it."