John Amos, Jamie Foxx,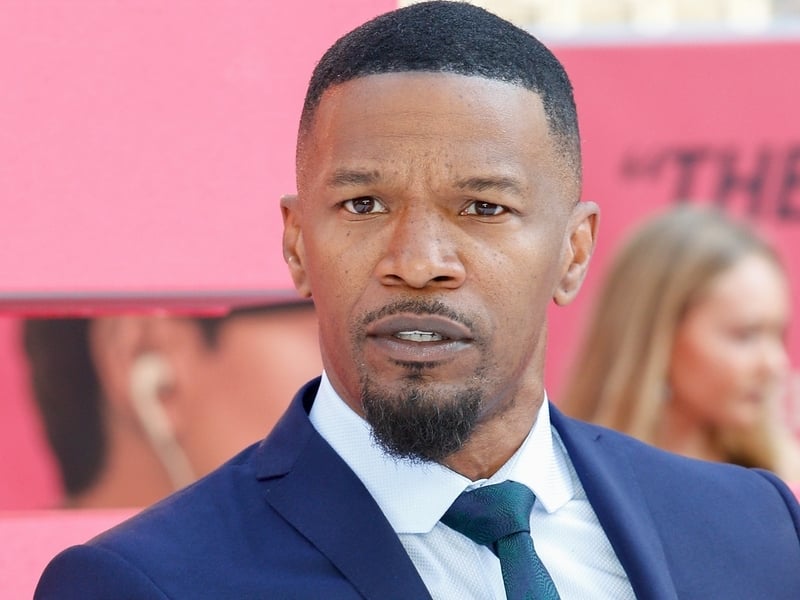 JOHN AMOS' SON IS ARRESTED FOR THREATENING TO KILL HIS SISTER: According to The Los Angeles Times, John Amos' son, Kelly "K.C." Amos, was arrested over the weekend after allegedly threatening to kill his sister, Shannon Amos. This comes following the siblings' public dispute regarding elder abuse claims against the Good Times actor. "My family and I continue to advocate and fight for the proper care of my father," Shannon said in a statement. "I am pleased that Kelly is being held accountable for his actions which have put my father's health at risk, and look forward to resolving this matter in private with the proper authorities. Despite false accusations and defamatory statements being made against me, I remain committed to ensuring that he receives the best medical care."
JAMIE FOXX SHARES 'BIG THINGS COMING SOON' POST FOLLOWING 'MEDICAL COMPLICATION:' Jamie Foxx shared a photo of himself sitting atop a race car to Instagram on Thursday (July 20th) and wrote in the caption, "Thankful for my @betmgm family and a great few nights in Vegas. We got BIG things coming soon." According to People, BetMGM is a sports betting company related to MGM Resorts. This comes following the undisclosed "medical complication" that left the Ray actor hospitalized in April.
VIVICA A. FOX COMMENTS ON WHERE HER RELATIONSHIP STANDS WITH WILL AND JADA PINKETT SMITH: Vivica A. Fox addressed her rumored feud with Will and Jada Pinkett Smith on Wednesday's (July 19th) episode of Watch What Happens Live. Speculation about a feud arose after the Two Can Play That Game actress called for "accountability" from Jada following the infamous Oscars slap. "Can I say, there's no beef," Fox told host Andy Cohen. "I just said, 'Due to the situation that happened, just take accountability so that everyone can then move forward.' I love Jada, I love Will, I love their whole family. I don't have beef with them."
CONSTANCE WU WELCOMES HER SECOND CHILD TO THE WORLD: Constance Wu revealed in a teaser for the PRETTYSMART podcast on Thursday (July 20th) that she gave birth to her second child with musician Ryan Kattner. "Breaking news," the Fresh Off the Boat actress jokes in the clip. "Nobody knew I had a son." The couple welcomed their first child, a baby girl, in August of 2020.
KENDALL JENNER AND BAD BUNNY ARE REPORTEDLY 'BECOMING MORE SERIOUS:' Kendall Jenner and Bad Bunny are still going strong. A source told Entertainment Tonight, "Kendall and Bad Bunny are still hanging out and having a great time with each other. Things are definitely progressing between them. Things are becoming more serious and their relationship is on the upswing." The pair also took a trip together to Idaho recently.
MADY GOSSELIN ACCUSES HER BROTHER OF 'PHYSICAL VIOLENCE AND HATE SPEECH:' On Wednesday (July 20th), Jon & Kate Plus 8 star Mady Gosselin took to her Instagram stories to accuse her brother Collin of "physical violence and hate speech." This comes a day after Collin's interview on an episode of Vice TV's Dark Side of the 2000s aired. "I will never allow someone who has exhibited hateful and even violent behavior toward others … in my life, and I refuse to compromise for ANYONE, even my brother Collin." she wrote. "For me, there is no further conversation to be had about rebuilding relationships with anyone in my life after reaching the point of physical violence and hate speech."