Jay DeMarcus Further Explains Rascal Flatts Split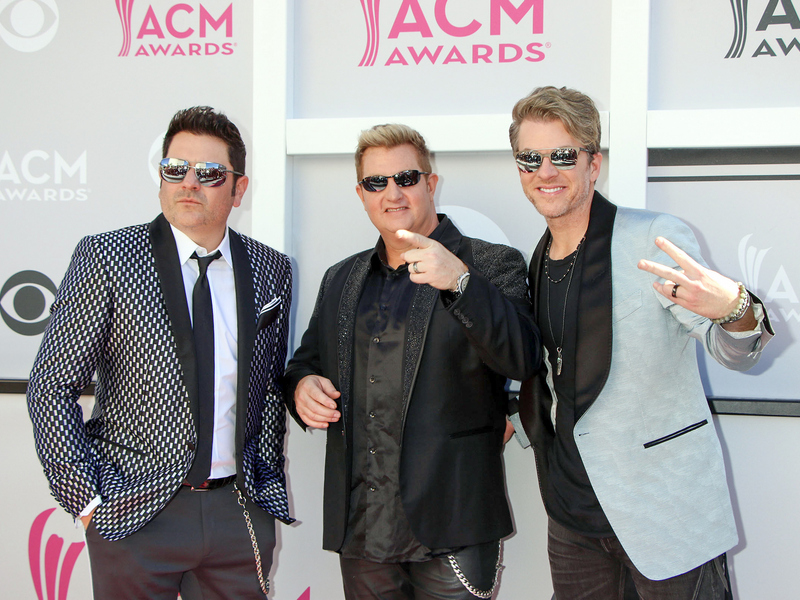 Former Rascal Flatts guitarist Joe Don Rooney's divorce from wife Tiffany Fallon heads to trial in Nashville this week, and included in the now-public depositions, his former bandmates Jay DeMarcus and Gary LeVox answered questions on-the-record about Joe Don's 15-year marriage as well as the breakup of the trio.
People.com reports that Jay confirmed there were tensions in the band throughout their 20-year career, but he doesn't completely agree with what Gary said a couple years ago, which was that Joe Don quit the band, thus ending the group. Jay explained that all three members had quit at one point or another, added that Gary did so "three or four times over the last 15 years."
He added, "I think Joe Don was the first one to be brave enough to put it out there that he was tired of the way things had been the last few years, so he shared with us that he wasn't sure he had the energy or the emotional energy to deal with some of the things we had been dealing with on an ongoing basis."
Jay also recently appeared on the Unlocked With Savannah Chrisley podcast and shared that Joe Don has been sober for nearly two years following his 2021 arrest for DUI.
Joe Don and Tiffany shared three children ranging in age from 15 to eight.
Both have admitted to adultery, according to court documents.