Jason Aldean Tops Charts Despite Controversy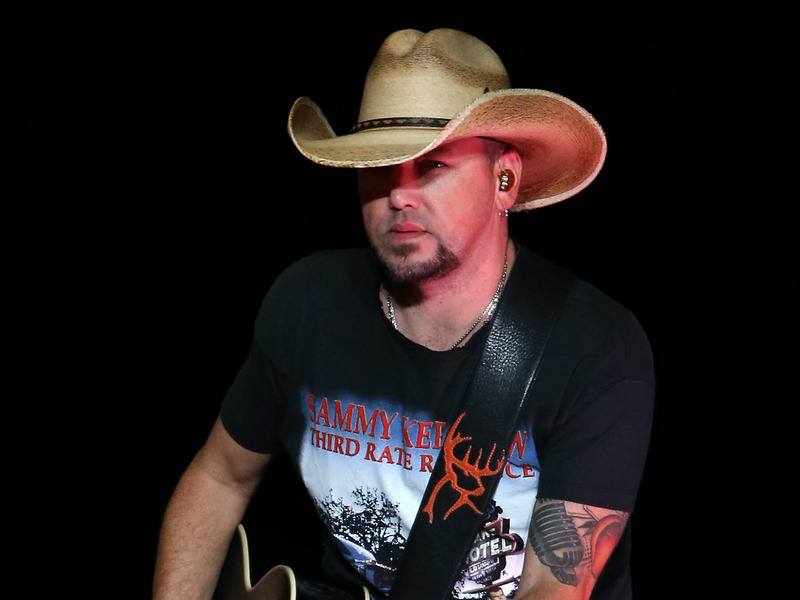 Controversy hasn't stopped Jason Aldean's "Try That In A Small Town" from debuting at No. 2 on the Billboard Hot 100.
Billboard announced Monday (July 24th) that the song scored the largest digital sales week for a country title in over a decade. It's a new peak for Aldean, whose previous highest-charting single "Dirt Road Anthem" only reached #7. The track is also Aldean's first Hot Country Songs No. 1 since 2014.
The video for the single was pulled from CMT last week for appearing to be pro-lynching. Aldean addressed the polarized response during his Highway Desperado Tour stop Friday (July 21) at Cincinnati's Riverbend Music Center.
He told the crowd, "It's been a long week and I've seen a lot of stuff suggesting I'm this, suggesting I'm that. I feel like everybody's entitled to their opinion. You can think something all you want to; it doesn't mean it's true. What I am is a proud American. I'm proud to be from here … I love my country, I love my family, and I will do anything to protect that, I can tell you that right now."